WE BELIEVE KNOWLEDGE IS POWER.
 And by sharing our knowledge we are sharing our power as women.
Brand You Magazine is a one-stop destination for female business owners around the world to come together and create unlimited success in their business and their life.
We promote a world where creative women are empowered to come out of the shadows and be fearless in their pursuit of creating a successful business and brand.
Be inspired by women who have boldly designed the business and lifestyle they always craved.
Are you ready to do the same?
Calling female entrepreneurs who want to be bold in business.
Startups – is your idea just a tiny seed? We help you grow it.
Established business owners – are you looking for like-minded women who will help you reinvigorate your passion for your business? We're right here.
Boutique brands – do you need beautiful, aligned ideas and concepts to inspire your business growth? You got it.
Yes! I want to experience women pushing their boundaries AND learn to push my own!
Our magazine will give you that scalp tingly, goosebumpy feeling that you only get when you find people who are perfectly aligned with who you are.
Get your ideas out of your head, and into the real world.
Creating the business and lifestyle that you can see in your head isn't easy. We need mentors from all walks of life to guide, inspire and educate us as we manifest our goals. 
Brand You is created by real women, who have experienced all the highs, the lows, the beautiful and the downright dirty sides of business.   We get it. We get YOU.
Create, grow and nurture a business and brand that is driven by your unique story; practical tips and advice, inspiration, methods for building a personal brand, new ideas and stories of other women just like you, so you can weave their successes into your own story.
I Want To Find Out More...
LATEST ISSUE VOICE
JULY 2021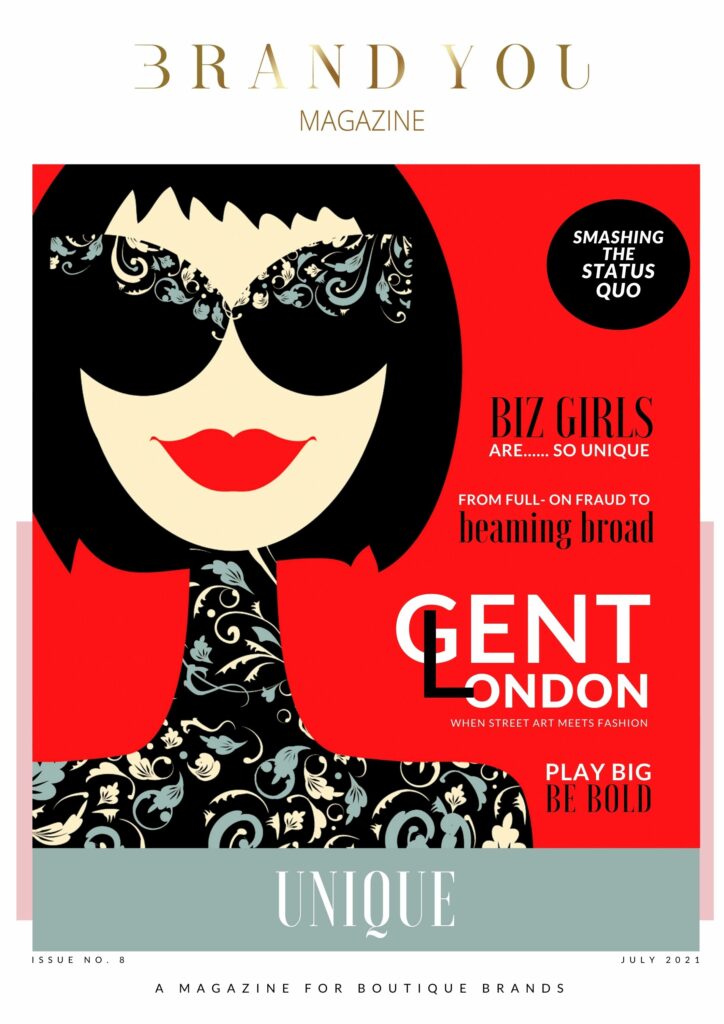 You are in for a treat this month!
BRAND STRATEGY
Play big, be bold by Tam Goldsmith, The Brand Designer.
BRAND DESIGN
From full-on fraud to beaming broad with Lucy with a Why.
BRAND PHOTOGRAPHY
Celebrate your uniqueness by Olivia Marocco from Brand You Photography.
BIZ INTERVIEW
When street art meets fashion with Ellis Harrington from GENT London.
BIZ GIRLS ARE…so unique!
BIZ MARKETING
Creating perfect fit marketing with Claire Payne & Victoria Vickery from All Star Marketing Club.
BIZ PR
PR to stand out from the crowd with Fiona Minett & Roo Davies from Supercharge Your Business.
BIZ MINDSET
Slaying the status quo by Nima Abu Wardeh –  Finding Nima.
WELLNESS
Doshas, your unique blueprint by Nina Panesar-Woods.
LIFESTYLE
Diary of a nomad marketer by Emma Downey from Women Who Do.
What Our Readers Say...
I absolutely loved reading the December issue. It's so full of inspiring, useful advice and stories! I read November's one too and it was the same. I love it!
I love what you do, the magazine is so inviting and fresh and showcases things in a way that feels inspirational without being overwhelming.
Love the look and feel of your magazine. Subscription done!
Such a brilliant issue packed with so many helpful and inspiring articles!
What a fabulous magazine. I love everything about it. The layout, the colours, the articles, everything! It would look totally amazing in a glossy print on a magazine shelf. Move over Vogue!
Wa-hoo, I can't wait to read it properly. Looks amazing, as always – it's so beautifully curated.
PAST ISSUES
Past issues are available to all subscribers as digital versions.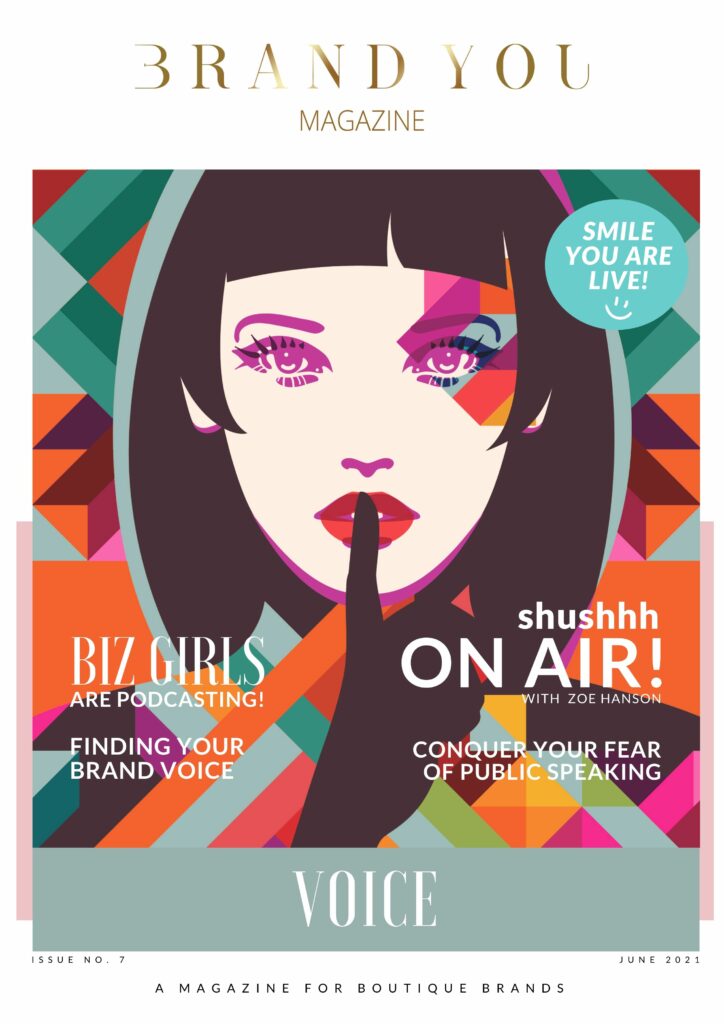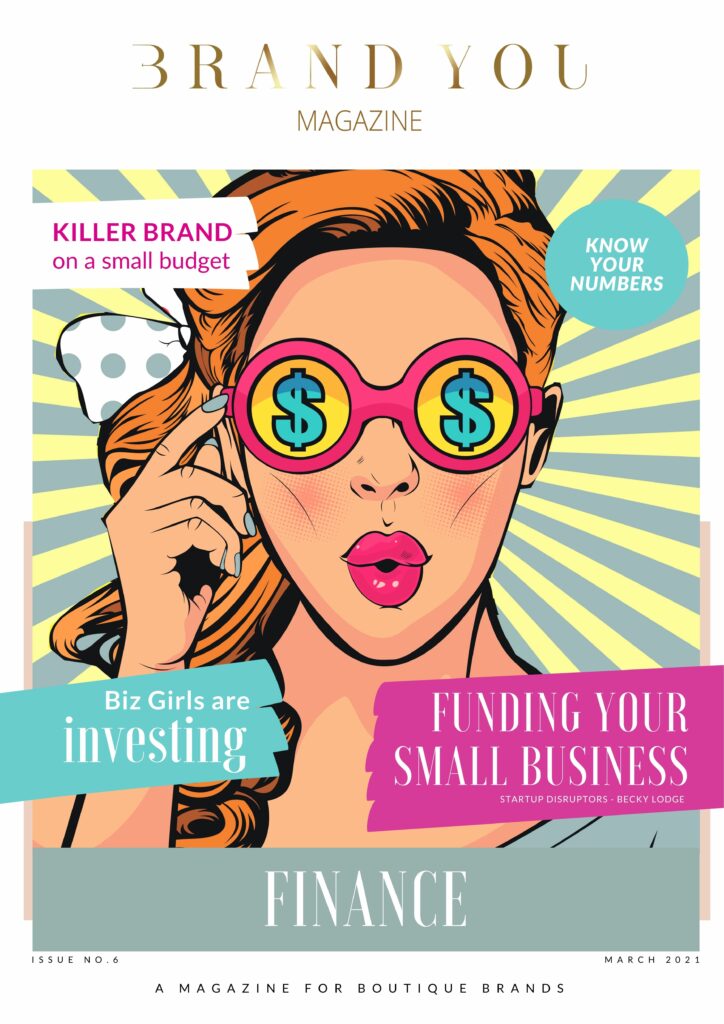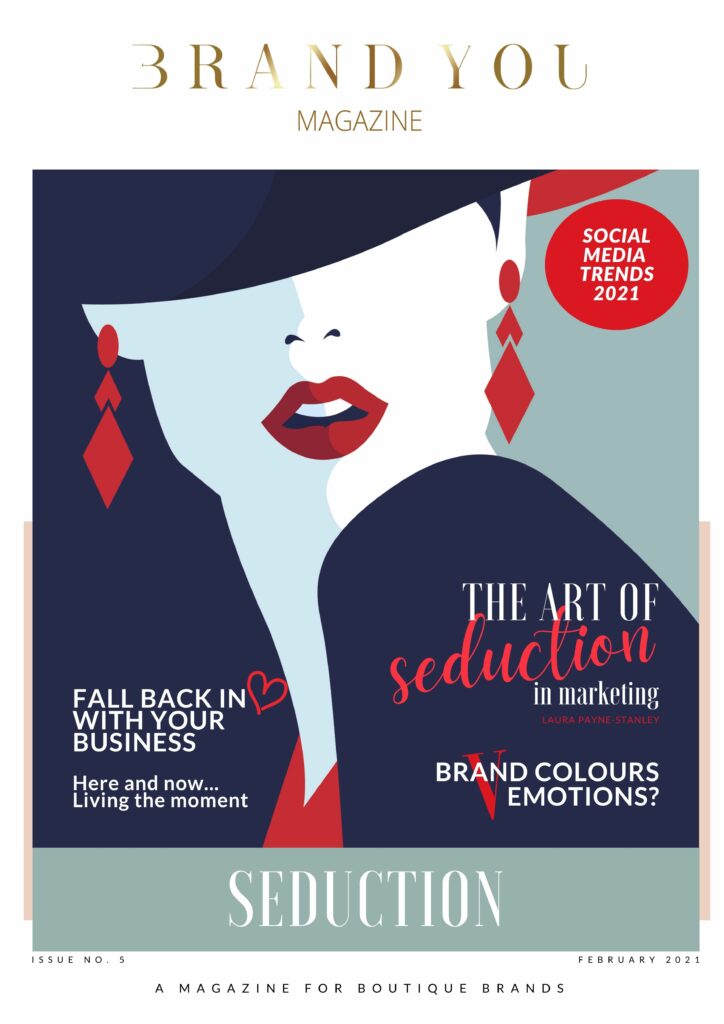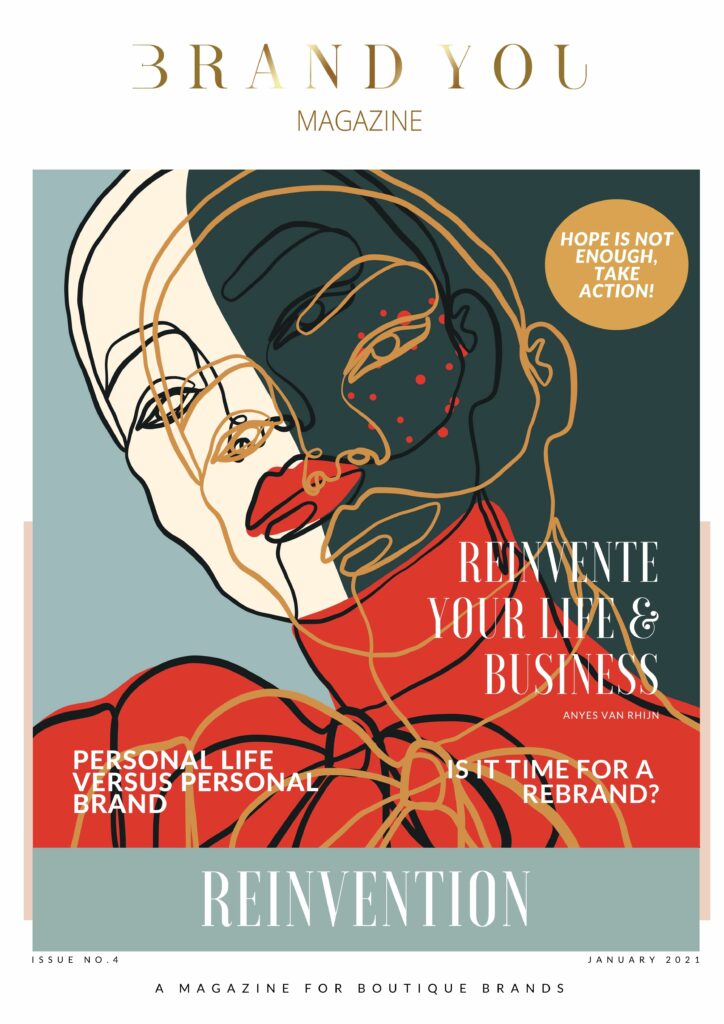 Strong women empower strong women.
Get tools you need to rapidly level up your brand, business and lifestyle.
Over on our blog. 
Fast actionable tips, inspiration from some of our best contributors, and all the most important news from both the Brand You Team and the world of business are waiting for you over on our blog. Go on, grab a cuppa, have a read and get inspired!
Take Me There Right Now
Sick of the same old, never read, boring newsletters clogging up your inbox? Seriously, unsubscribe sister!
There's only ONE newsletter that you need dropping into your inbox each month and that's OURS!
Each month, we'll announce the new magazine issue and its amazing contributors.  We'll highlight new guest blog posts, share hints and tips, testimonials and, of course, we'll share news, competitions and special offers from Brand You…and much more!
You'll be all "hold everything, the Brand You Newsletter has arrived!"