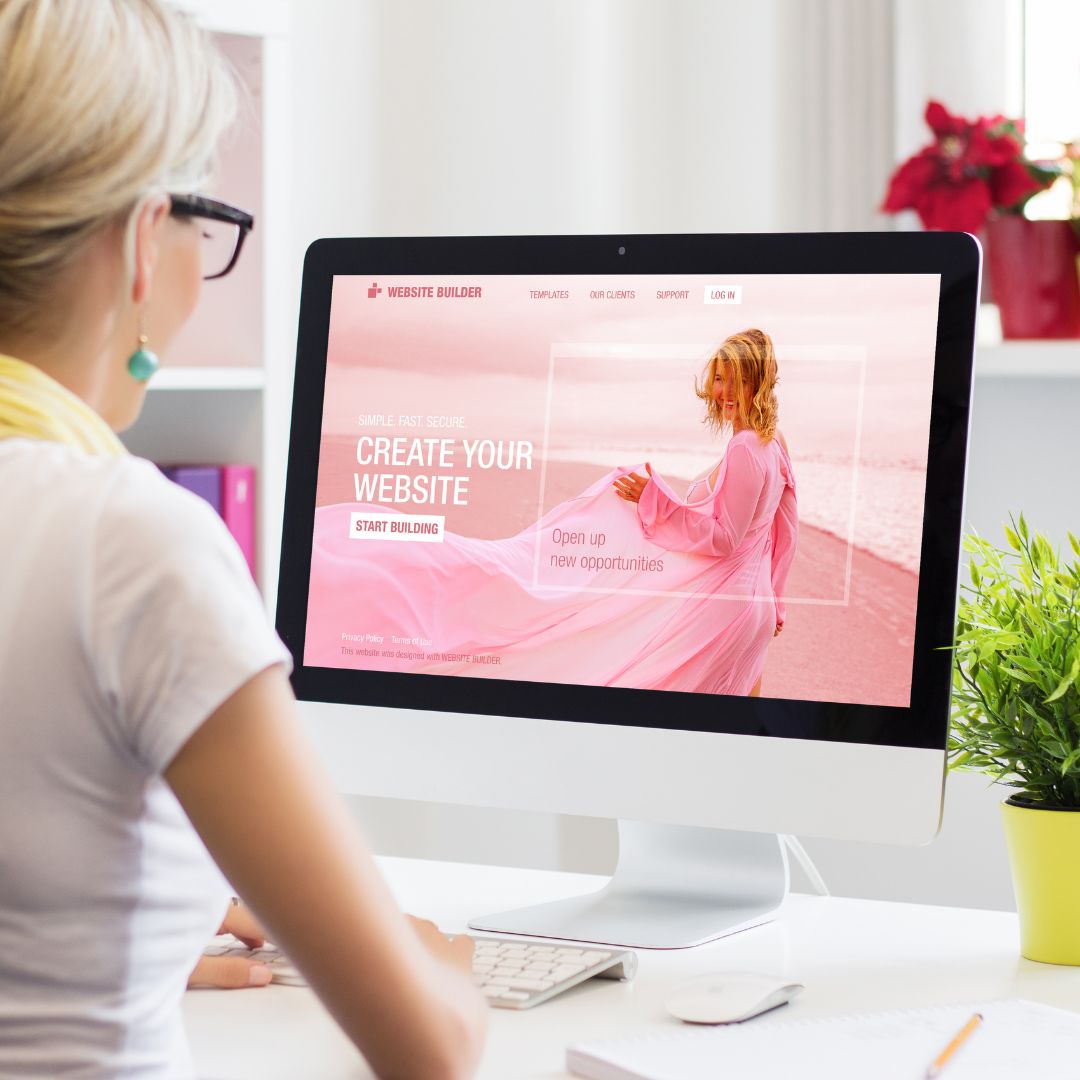 12 Top Tips For Improving Your Website by April Hodge
It takes around 50 milliseconds for a user to decide whether they want to stick around or leave your website. Clearly, first impressions matter: that's why it's so important to continuously improve your website.
And the good news is that it doesn't have to cost the earth. Too many people neglect their website because they think that, in order to get a worthwhile return, they'll need to build an entirely new website. This isn't the case. There are some simple, effective changes you can make – today! – to improve your website for 2021.
How can you improve your website in 2021? Improving your website can be drawn down into three impactful steps; reviewing, updating and implementing. This approach – backed by a solid plan – will help you reach more and more of your dream customers.
There are endless possibilities when it comes to improving your website – the options can feel a tad overwhelming! We draw it down into 12 key steps:
 Audit your website content.

Is your navigation bar user friendly?

Check that all your links work.

Improve your 'calls to action'.

Refresh your images (and try to remove stock images!).

Identify your keywords.

Is your website fast enough?

Keep on top of all the necessary updates.

Complete your meta titles and descriptions.

Include social sharing options.

Add a lead magnet to your website.

Don't forget… keep your content fresh! – Is this similar to auditing the content?
Read on for our full guide on how to improve your website, boost conversions and encourage your ideal clients to come back time and time again.
How to get the best out of your website | a step by step guide.
Whether you're looking to hire a web designer to help you with the process or you're planning on implementing the changes yourself, our 12-step guide will help you focus on the things that really matter (and actually work).
Tip #1 – Audit your website content
First thing's first – you need to figure out what's working, and what's missing the mark.
Spend some time in the backend of your website and note down:
The pages that are getting strong traffic (and the ones that are flailing a tad)

How long people are spending in different areas of your site

Which pages are ranking for your chosen keywords (and which aren't ranking AT ALL!)

Overall organic traffic

Lead conversions

Any website errors
With this information, you can then:
Correct any issues

Identify any elements of your high ranking pages that could be contributing to their success

Pinpoint the differences between the high performing and low performing pages (and change accordingly)

Build a checklist of all the areas that need improvement or could be repurposed
These insights will help you as you work your way through the next steps.
Tip #2 – Is your navigation bar user friendly?
Navigation on your website is key. You need to make the journey through your website as easy and intuitive as possible for the reader; afterall, this is your map, taking them to all the corners and spaces that you want them to explore.
Confusing or clunky navigation bars are a huge turn off for website visitors. They won't have the time (or interest!) to figure out how to find the information they want… You need to make it obvious!
It should be clear, simple and concise. Use words they would use (rather than making it jargon heavy!) and limit the amount of clicks they need to make before getting to the final destination.
Tip #3 – Check that all your links work
Broken links (aka the ones that no longer link to the place you need the user to go) are not only awful for user experience, but they also have a big impact on your SEO.
Especially as you update your website, there are likely to be internal links that no longer work. Equally, external links (for example, from your blog articles) may also be dead. There are plenty of free tools to quickly pull out any broken links from your site, including:
Tip #4 – Improve your 'calls to action'
The standard of your 'calls to action' (CTA) is super important, as these are your tools for getting readers to actually take action on your website.
During your audit, you can take a look at the CTA links that are getting the most conversions. Is there anything different about the copy? Are they designed in a way that captures attention? Where are they positioned?
Experiment with adjusting the CTAs that aren't performing and then check back on whether your changes do improve the click-through rates. If not – keep on tweaking!
Tip #5 – Refresh your images (and try to remove stock images!)
The images you choose for your website are very important. Research shows that people remember just 20% of what they read, but 80% of what they see; infact, it's been suggested that 65% of individuals are visual learners. It's therefore unsurprising that your image quality should be a priority when improving your website.
Your images should be:
High quality

Relevant to the content

In line with your brand

Unique (try to avoid stock images that your users can spot a mile off)

Optimised for SEO (we've written a full guide on this which you can check out 

here

)
Being mindful with your images will always strengthen your brand perception, enhance your professionalism and improve the user experience on your website.
Tip #6 – Identify your keywords
We mentioned earlier about checking how your website pages rank for your keywords… but what if you don't know what your keywords are in the first place?!
Your keywords and phrases are the little gems that enable your website to be seen by all the right people. You can use free online tools to help you get your research process started, such as:
To dig even deeper into the world of keywords, we recommend reading our 7-step guide on finding the right keywords for your business website.
Tip #7 – Is your website fast enough?
Hands up who can't stand a slow website?
Much like broken links, a slow website will culminate in a shoddy user experience and a severe knock in your SEO. Basically, it's best to avoid at all costs.
You can check your website speed using a tool like Google PageSpeed Insights. Then, if it is on the sluggish side of the fence, you can use our 10-point checklist to bring it back up to speed.
Tip #8 – Keep on top of all the necessary updates
When was the last time you ran your website updates? Can you honestly say that your software is as up-to-date as it can be?
If the answer is 'yes' then nice job! If it's no… well, you know what you need to do. For a small amount of time – consistently – it will make your website work harder, faster and better for you.
Still not convinced that website updates really matter? Check out this article. The benefits are mega, believe us!
Tip #9 – Complete your metadata
Your metadata can be broken down into:
Meta tags

Alt attributes

Title tags
It's crucial that this information is consistent across your site, and that you're using it to its full potential. It's a huge part of your SEO (it actually drives it!) and is a powerful way to attract your desired audience to your content.
Go through your site, check every piece of metadata is filled in (rather than automatically generated) and then improve it with your SEO and overall content strategy in mind.
Tip #10 – Include social sharing options
You want your website to be seen by as many people as possible, right? Then make it easy for people to share it!
By adding social media sharing links and buttons to every piece of content you create (from your landing pages, to your blog articles, to your individual webpages and email content) you can boost your reach, win new audiences and encourage repeat visitors back to your website.
Tip #11 – Add a lead magnet to your website
People LOVE to get something for nothing!
Is there a piece of content that you already have that you could repurpose into a lead magnet? This could be:
A checklist

A blueprint

A video

A audio recording

An email course

An ultimate guide

A podcast episode
The options are endless and can be fully adapted to your business and content strategy. Regardless of what lead magnet you choose, it will simultaneously enhance user experience while giving you the opportunity to capture more leads with the end goal of conversion.
Tip #12 – Don't forget… keep your content fresh!
Google craves fresh content, and so do your audience.
Regular updates to your website pages and consistent uploads to a blog page will strengthen your SEO and give people a reason to keep coming back to your site. Plus, it will give you content that you can then repurpose across all of your marketing channels – win win!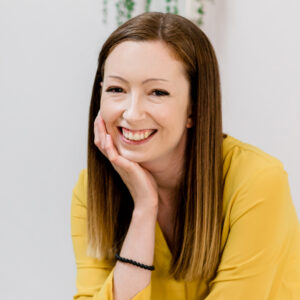 April Hodge
Hello! I am April, the Creative Director and Owner of Littlebigbox. Littlebigbox is a small but mighty website design company based in Southampton supporting start-ups with unique, luxurious and affordable online identities that captivate and convert.