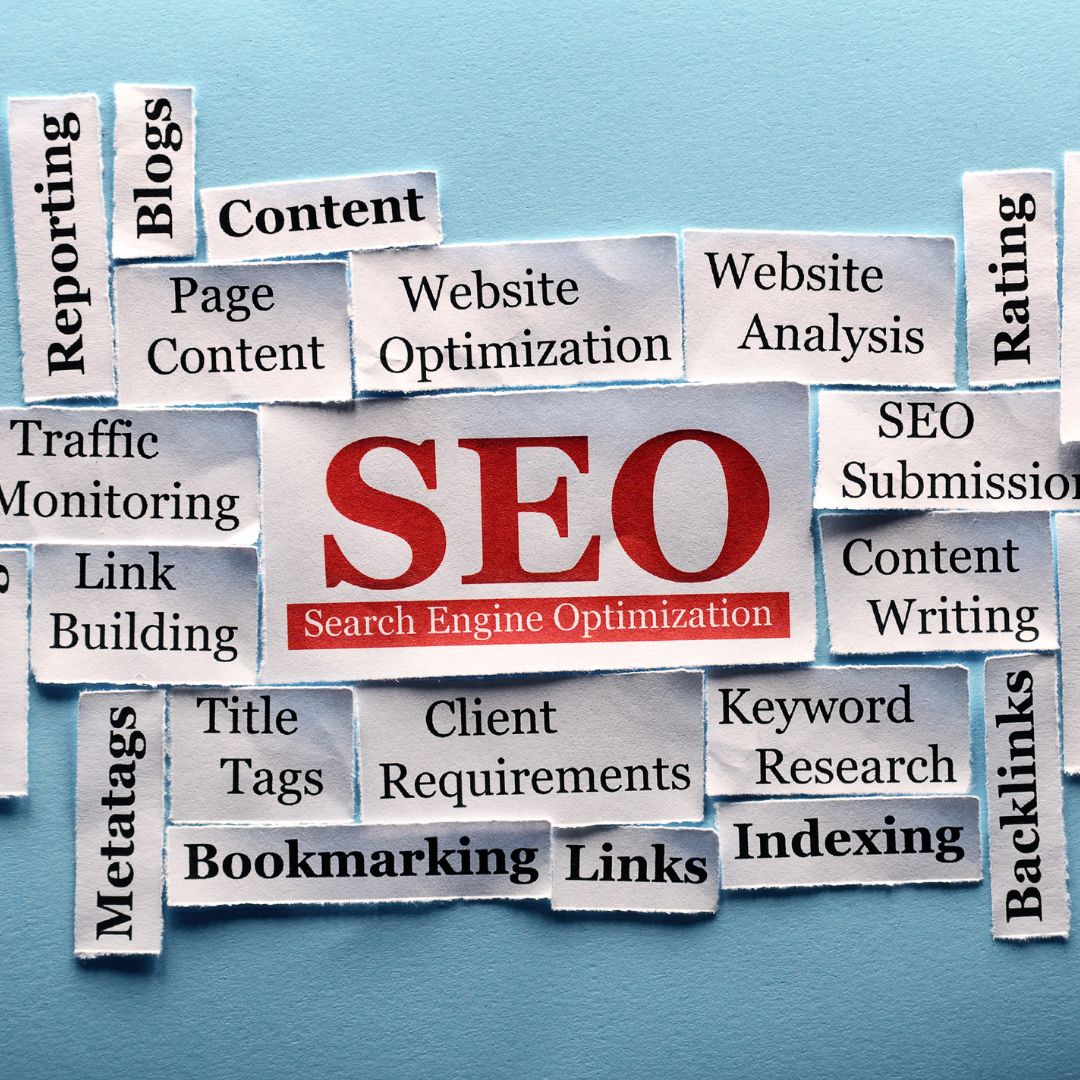 How to Use SEO To Increase Your Organic Search Traffic by Silvia Del Corso
SEO is the most viable and cost-effective way to both understand and reach customers. For any site selling products online, ranking at the top of search engines is a high priority. While Google AdWords can immediately place you at the top of the SERPs with paid ads, the long-term cost to remain there may not be sustainable. Good SEO is critical for ecommerce websites. Your products need to rank higher than your competitors and they need to be displayed in the right way so potential customers can find the products they need and choose your site to click on. Optimising ecommerce sites can yield an ongoing, free source of high-converting, organic traffic to your site. This means less reliance on advertisement spending – a plus for any online business. SEO will help increase your organic search traffic and help your ecommerce site rank higher in the search engines.
SEO FOR ECOMMERCE
Keyword Research for Ecommerce Websites
The core of any effective SEO strategy starts with keyword research and making sure you are targeting the right keywords. Focusing on the wrong target keyword can bring low-converting traffic to your business or make it difficult for you to be found on Google.
The basics of keyword research are:
– List all your website pages – focus on the most important ones (category and product pages, home, blog, about).
– Use keyword research tools – there are plenty of professional, expensive tools, but some good free ones are answerthepublic.com, trends.google.co.uk, Google keyword planner or Google suggest. Free tools generally will not show you the numeric values of a keyword in terms of popularity and difficulty but these are areas an SEO professional can help you with.
– Identify the most relevant and suitable keywords – map them to each page on a one-to-one basis.
Long-tail keywords: For examples:
 / Someone searching for a very general keyword such as 'shoes' is likely to be in the research stage, meaning they are still probably assessing the options available, and not yet ready to buy.
 / Someone looking for 'women white tennis shoes size 5' indicates strongly that they are ready to purchase, due to the specific, detailed nature of their keywords. This is what we call commercial or transactional intent, and long-tail keywords are also much easier to rank for!
User Experience Impacting SEO
INFO: Organise your site in a way that enables visitors to make not more than three clicks to get to any product from the homepage.
Optimising your site architecture by simplifying its structure, for both usability and crawlability purposes, means making the navigation user and search engine-friendly. Google has invested massively in patenting AI in the algorithm, particularly machine-learning elements, which can now determine how a user interacts with a site.
If they leave the site straightaway, this is technically called 'bounce rate'. I advise you to keep this data monitored in your Google Analytics regularly. If a site has a high bounce rate, the algorithm will deduce that it doesn't provide a good user experience (don't forget that Google's ultimate goal is to provide the best search experience to its users). Google will then 'demote' the site, lowering it down the rankings.
If instead, people spend a lot of time on the site, looking at multiple pages, this is a good quality signal for Google which will learn that this site is providing users with value, and should be ranking better.

Optimise Your Pages
URLs
For ranking higher in the SERPs, your URLs need to be user and SEO-friendly. They should be short and relevant, involving your target keywords and avoiding any number or irrelevant elements. What does an optimised URL look like? Choose a short, to the point URL that follows a similar structure to this:
CORRECT: www.shoesmagic.co.uk/tennis/white-tennis-shoes
WRONG: www.shoesmagic.co.uk/s69/e-89372615/white
Meta descriptions
Meta descriptions are the content that appears in a grey font below the title on Google and they also play a vital role for click-through rates. Make them approximately 150 characters long and explain exactly why a shopper should choose your site. List the main features and perks (such as free shipping, organic materials or water resistance) to attract the visitor's attention.
Images
Slow loading pages can be caused for many reasons (such as the theme the site was built on or the hosting solution) but optimising images can improve it. You can optimise your images for:
– Size (just the one you need to display on the site, no need for more).
– Compression (you can use free tools like https://tinypng.com. Aim to keep images around 1MB in size).
– Keywords in the filename (instead of IMG125403.png, use the keyword such as black-men-tennis-shoes.png) and alt text.
Images can also rank on Google very well and drive your site relevant traffic if well optimised.
Page titles
Page titles (blue, clickable titles on Google) have a high impact on SEO because they tell users and search engines what this page is about. Make your title 55-60 characters long, descriptive and use target keywords. Try to have the keyword at the beginning and the store name at the end, for branding purposes. 
Content
If your site features thousands of products, adding unique content will take a lot of time, but there is, unfortunately, no way around it. Search engines require content to be able to understand it and rank it accordingly, making it important for SEO. For category and product pages, you need at least 300 words for each of them, all unique content.
Your product description is your 'virtual shop assistant' and it needs to motivate the buyer. Explain in clear, convincing terms all of its unique features, such as size, material, weight, origin and any awards. Think of the questions buyers generally ask you and answer them directly in the description (a FAQ section always helps). Put yourself in your client's shoes and think about what would help you make a buying decision. User-generated content helps grow the word count on the page and gives the essential peer-to-peer confirmation that is crucial in ecommerce pages, so ask for reviews after each client's purchase with an automated email system, as part of the customer care follow-up process.
Video content can make the conversion much easier too so show your products in use with great imagery and videos.
Internal links
In order to help visitors find more products on your site, link them to and from each other. Display related products, up-sell / cross-sell opportunities, bundled products and related offers on every product page.Don't we all get offered "Would you also want fries with your burger?"

Blog Regularly
Don't forget to create content regularly – once a week, if possible, particularly in the beginning, when you want to create momentum. Write articles which explain in detail the most important features of your products. Think of what users need, their most frequent questions and all the keywords you identified that had a more informative nature (queries starting with W: what, why, when, where and how). If your estore sells camping products, you'll want to give tips for camping lovers; same if you sell pet products or any other type of niche product.
Make your articles really valuable and optimise them fully, following the recommendations above. If they will be reshared, you'll gain invaluable referral traffic and possibly some links to your site as well. Always remember to link to the relevant product page in each article: this can be a call-to-action at the end and/or additional links in the copy.
Build Links to Your Site
Backlinks are third-party links incoming to your site from third-party domains and they are extremely important for SEO. Try to regularly acquire links to your site from:
– Suppliers or distributors
– Groups and events
– PR/influencers
– Guest posting
– Local listings
If your store also has a physical location, don't forget to fully optimise your Google My Business listing as well, in this case and link to and from the Blog Posts.

Out of Stock and Discontinued Products
If an item is out of stock, do not unpublish it unless you know you won't ever have it in stock again. It took you so long to get it ranking on Google that you don't want to have to start it all over again!
If it got to rank, do not lose that relevant traffic.
– Give information about when the product will be available again, if possible.
– Make sure people can leave their emails to be informed when it will be restocked.
– Display similar items that may be of interest in the meantime.
Even more importantly, ensure that unavailable product pages do not generate a 404 error/Page Not Found! These are another bad signal for Google and create a terrible user experience. Never take down a page when a product is out of stock!
Technical Issues
There are more factors that determine the success of an ecommerce SEO, many of which are too technical to be explained in a Basics guide, such as coding optimisation, security, mobile-first or pagination. Getting professional support can help you get the most out of your sales tool; it's an investment that will pay off naturally as soon as you start selling more products from your site.
Remember, SEO is a long goal, results usually take months to develop but always track how your site is ranking and check how it improves after your changes. Enjoy the process and the learning on the way – and if you do not have time or interest for this process, but could use some more sales to your estore, outsourcing this process to an agency can get you professional results and increased revenue.
If you'd like to get a FREE consultation for your ecommerce project (valued at £149), contact Silvia at pinkseo.marketing/contact
---
Article published in Brand You Magazine – Edition 14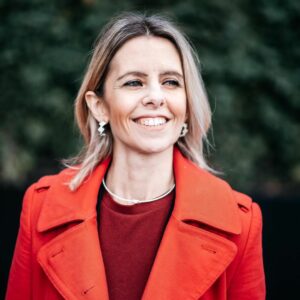 Silvia Del Corso, founder of Pink SEO Marketing
Silvia is the founder and director of PinkSEO Limited, an SEO agency in west London. She began working as an SEO specialist in Italy and in 2016 relocated to London where she rebranded to create an agency dedicated to providing full, holistic SEO services to global SMEs and local businesses.
Instagram: pinkseo.marketing
Website: pinkseo.marketing
____________________________________________________________________________________________________________________________________________________________________