Choose Your Subscription
Brand You Magazine is a bi-monthly publication.   We produce 6 editions per year.
Why Indulge in Brand You Magazine?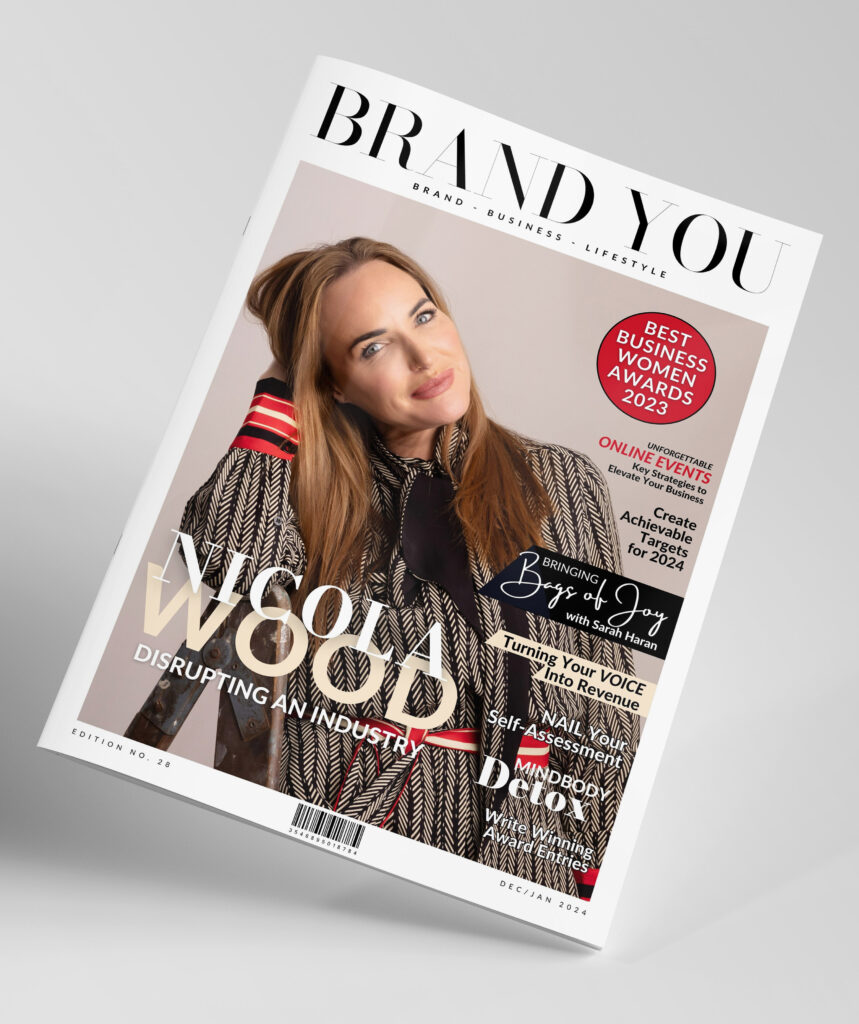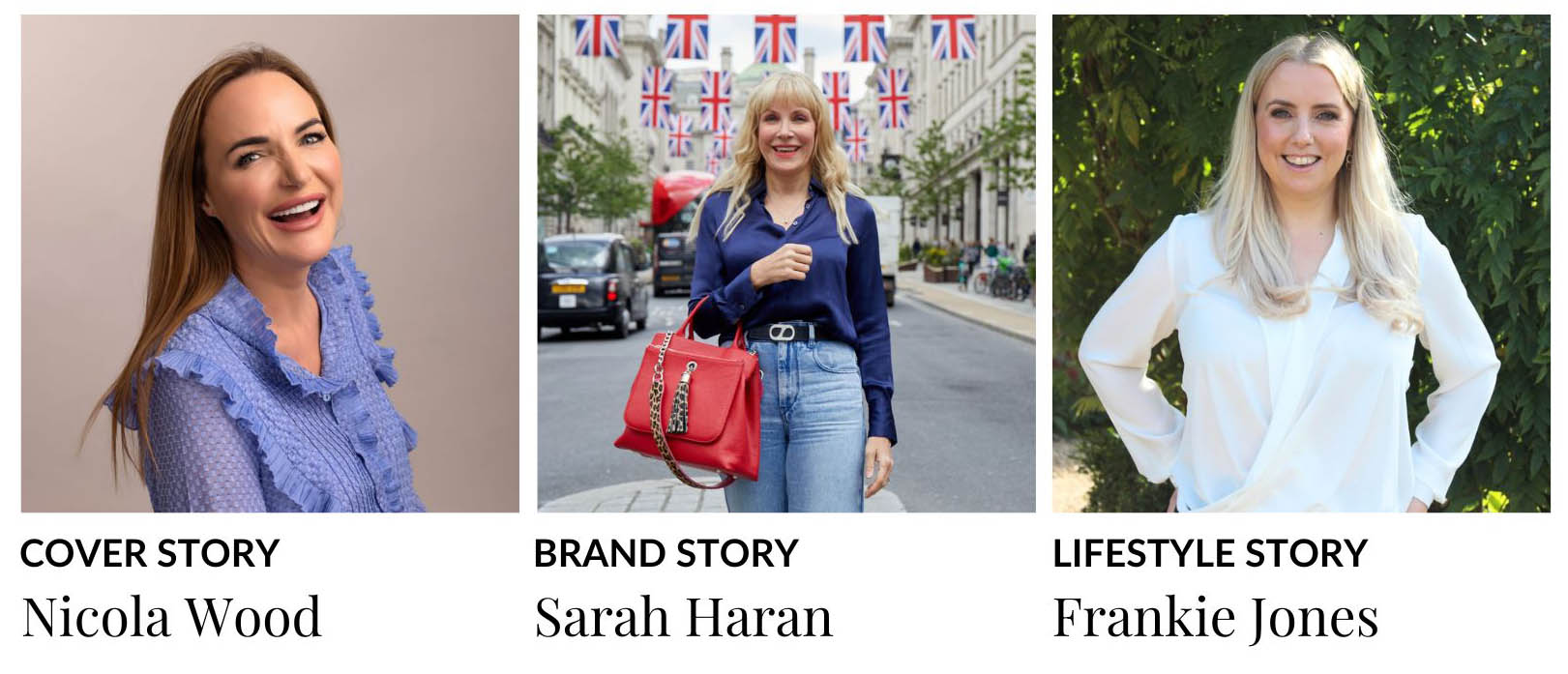 Edition 28 – Out in December
COVER STORY: Disrupting an Industry with Nicola Wood
Founder of The Wonderful Wig Company
With her amazingly positive 'do it now' attitude, Nicola Wood has made it her life work to educate others and lobby for change. In this exclusive interview, she tells us about her journey as a cancer survivor, entrepreneur, hair loss pioneer and winning the Most Inspiring Businesswoman Award of the year. On a mission to shake things up in the wig industry, she launched The Wonderful Wig Company and has since gone on to support thousands of people facing cancer and hair loss all over the country.
BRAND STORY: Bringing Bags of Joy with Sarah Haran
Founder of Sarah Haran Luxury Handbags
Sarah Haran took a leap of faith by leaving her successful IT career as COO behind to create a thriving business with thousands of women across the globe wearing Sarah Haran handbags on their arms. Brand You invites you to step into Sarah's creative world to find out what it takes to bring a luxurious brand to market and to build a global community of devoted fans.
LIFESTYLE STORY: Mindbody Detox – A Journey of Self-Healing with Frankie Jones
Founder of The Success Whisperer
Uh-oh… it's soon going to be that time of the year again – when tummies start to feel bloated, over indulged and energy levels leave the building with the post-Christmas de-clutter?!. So, we've invited Frankie Jones, expert in colon hydrotherapy and detoxification, to show you how you can elevate your success without compromising your health, fulfilment, and happiness through detoxing the body and resetting the mind.
Other topics in this issue: 
Blogs are still alive / Create your own branded imagery on Canva / Are the bots taking over? / What is a Futurist? / Fast & Lean / Hastag-It / AI tools to find your ideal clients / The benefits of running in-person events / Crafting a compelling opinion article for a magazine /Technology: Villain or superhero? /  The dance of masculine and feminine energy / The power of numerology / The unexpected magic of support / Office declutter
Brand You Magazine has some really POWERFUL stories and opinion pieces on a variety of topics to feed your IMAGINATION and provide some fresh perspectives to help get those creative juices flowing.

Embrace Wisdom from Trailblazers
In every release, our team of dedicated columnists is excited to bring you the freshest updates, trends, and guidance from the dynamic realm of female entrepreneurship. Delve into insights spanning business strategies, brand development, public speaking finesse, cultivating a resilient mindset, prioritising health and wellness, mastering networking, and crafting impeccable designs. Our skilled writers are committed to imparting invaluable insights to empower you in building your brand and propelling the growth of your business!
FIND OUT MORE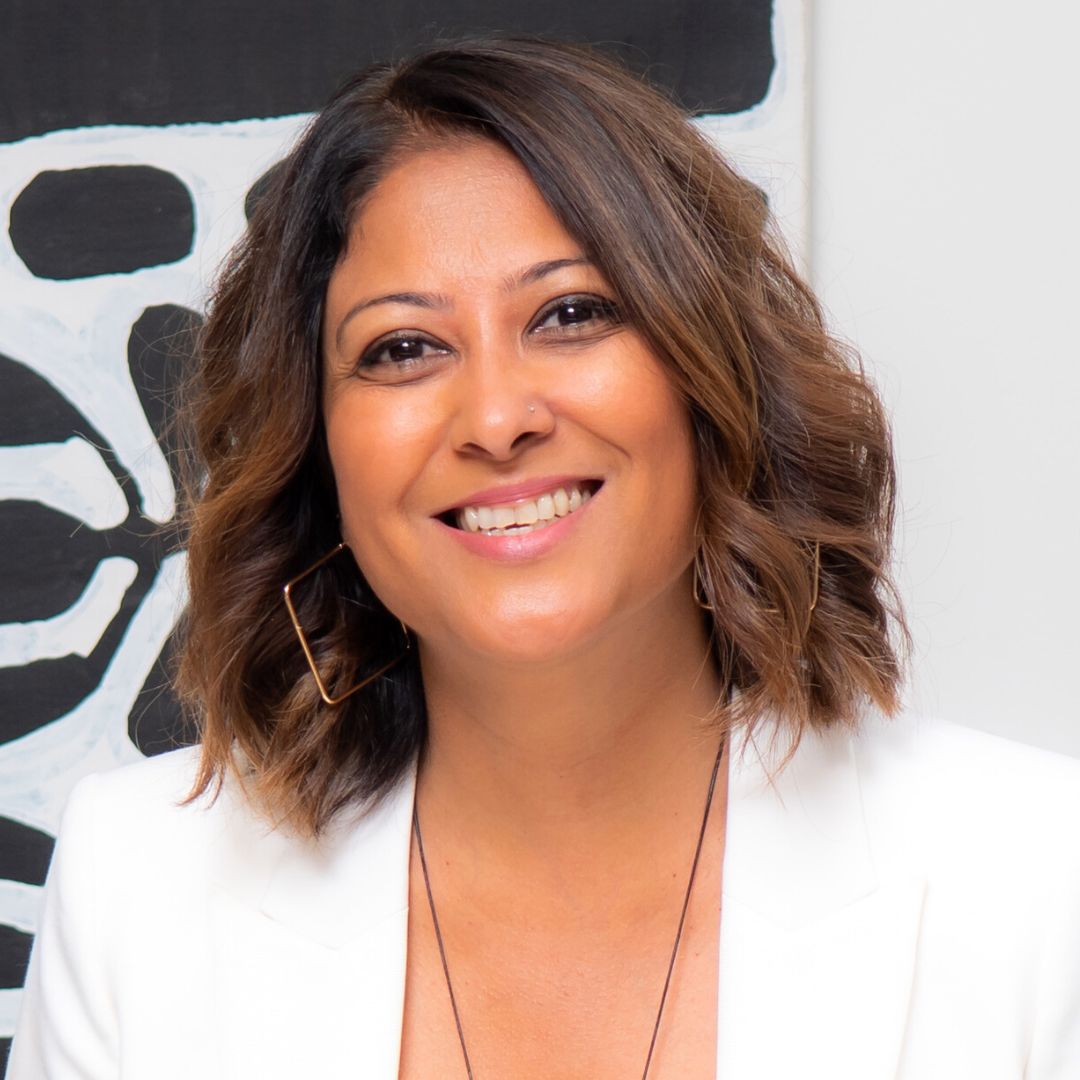 Brilliant insightful nuggets of information generously shared from cover to cover and always so visually pleasing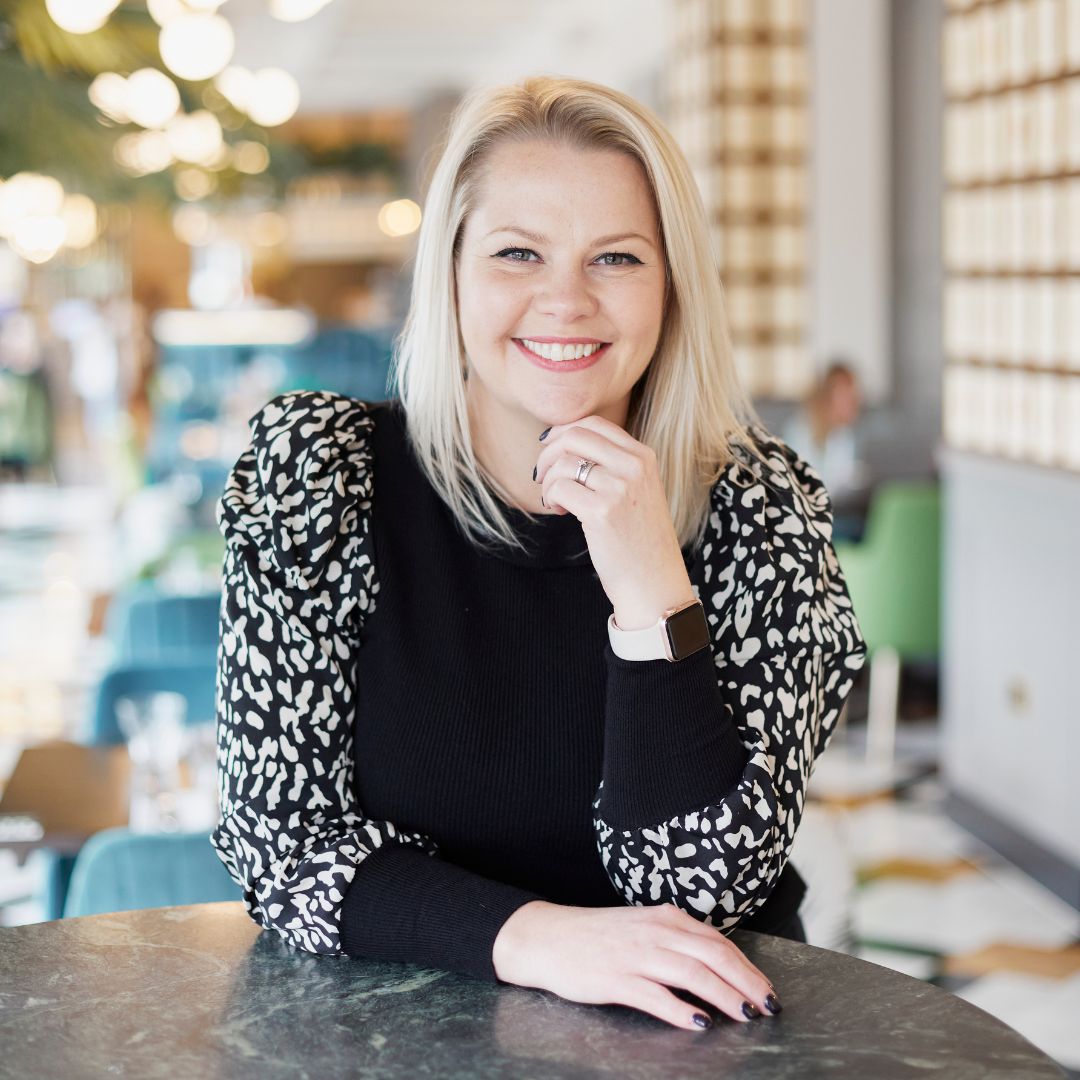 I love Brand You magazine! It's beautifully designed and the content is always informative. It allows me my 'me time' when I get to sit down with a cuppa and read articles on incredible humans. Bliss!
I love the feel and design of the printed magazine and I really enjoy reading the stories of the female entrepreneurs. It is an aspirational and inspirational magazine for women in business.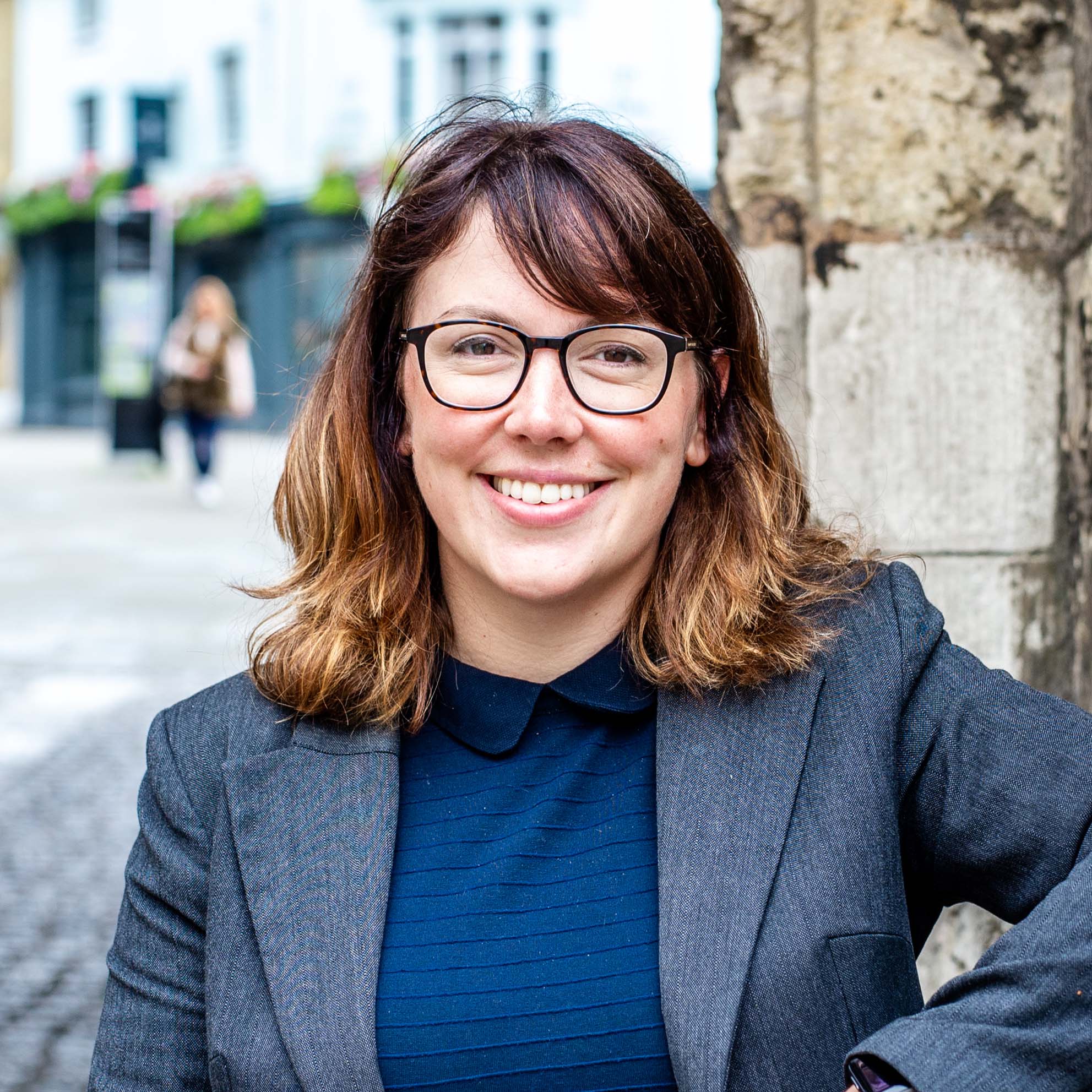 If you haven't subscribed yet - where have you been?! For those of us who don't just want to read Hollywood gossip or speculate on a royal's marriage.. here's a grown up magazine about real stuff!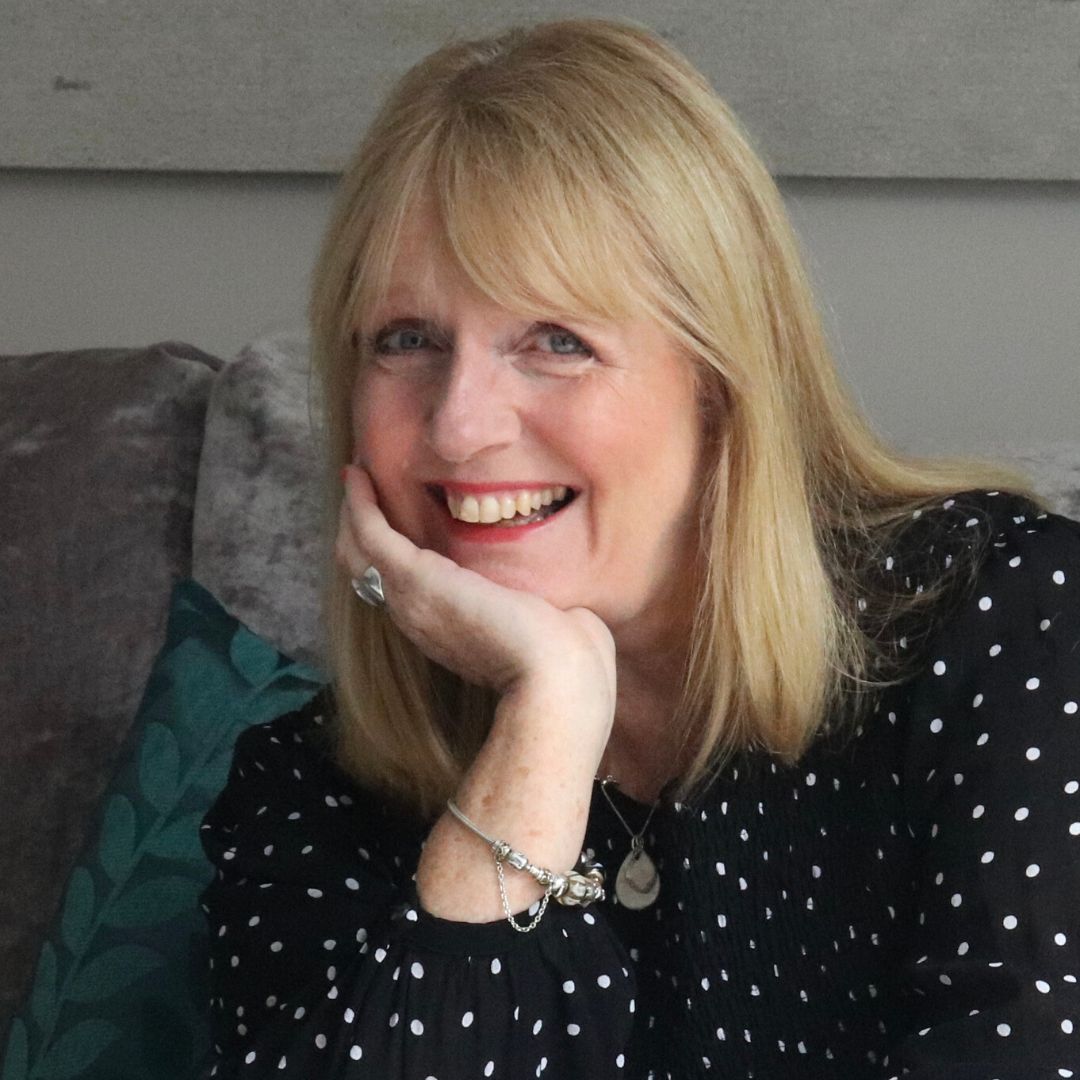 Brand You is a great platform for business women to promote themselves and support other women with their insights
Brand You magazine has opened up my business connections and allowed me to connect and learn from industry experts.
BRAND YOU EXPERIENCE
OF OUR READERS ARE LOVING THE BRAND YOU EXPERIENCE
CONTENT QUALITY
OF OUR READERS HAVE GIVEN A 5 STAR RATING FOR THE QUALITY OF OUR CONTENT
PRINT V DIGITAL
OF OUR READERS PREFER TO READ THE MAGAZINE IN PRINT

Brand You Magazine is a dynamic 64-page business publication designed specifically for female entrepreneurs. Delivered bi-monthly in both print and digital formats, this creatively charged magazine is a valuable resource for women striving to make their mark in the business world. Within its pages, we illuminate the inspiring journeys of female business leaders and entrepreneurs from diverse backgrounds and industries worldwide. Immerse yourself in these empowering stories as you embark on the journey of building your business and crafting a lifestyle around those brilliant ideas that fuel your passion. Beyond just providing inspiration, Brand You Magazine offers actionable and practical guidance across all facets of business growth. It equips you with the tools and insights needed to cultivate a brand that authentically reflects who you are, both internally and externally. Elevate your entrepreneurial spirit and take meaningful steps towards realising your business dreams with Brand You Magazine.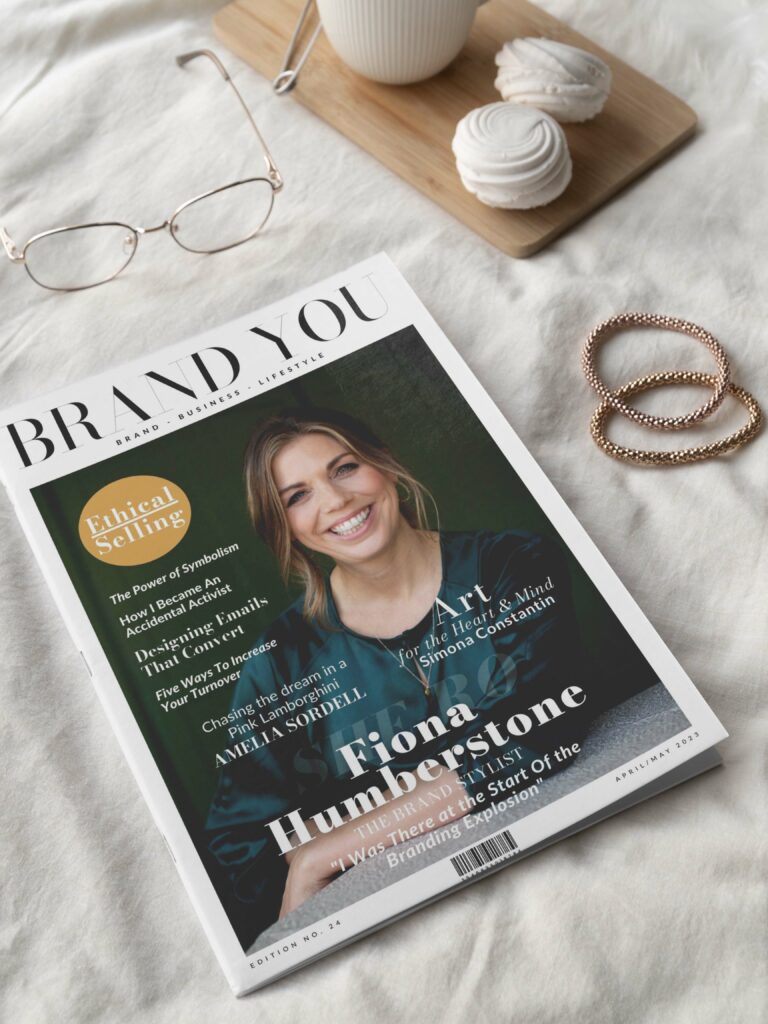 BRAND
Gain special access to brand experts ready to divulge their strategies for crafting a distinctive brand. Discover the power a robust brand wields in outshining your rivals. Receive precise guidance on refining your brand strategy. Shape a winning brand identity that effectively conveys your core messages. Draw inspiration from fellow female entrepreneurs who have successfully established strong and recognizable brands. Define your ideal client profile with clarity. Uncover a wealth of insights and much more!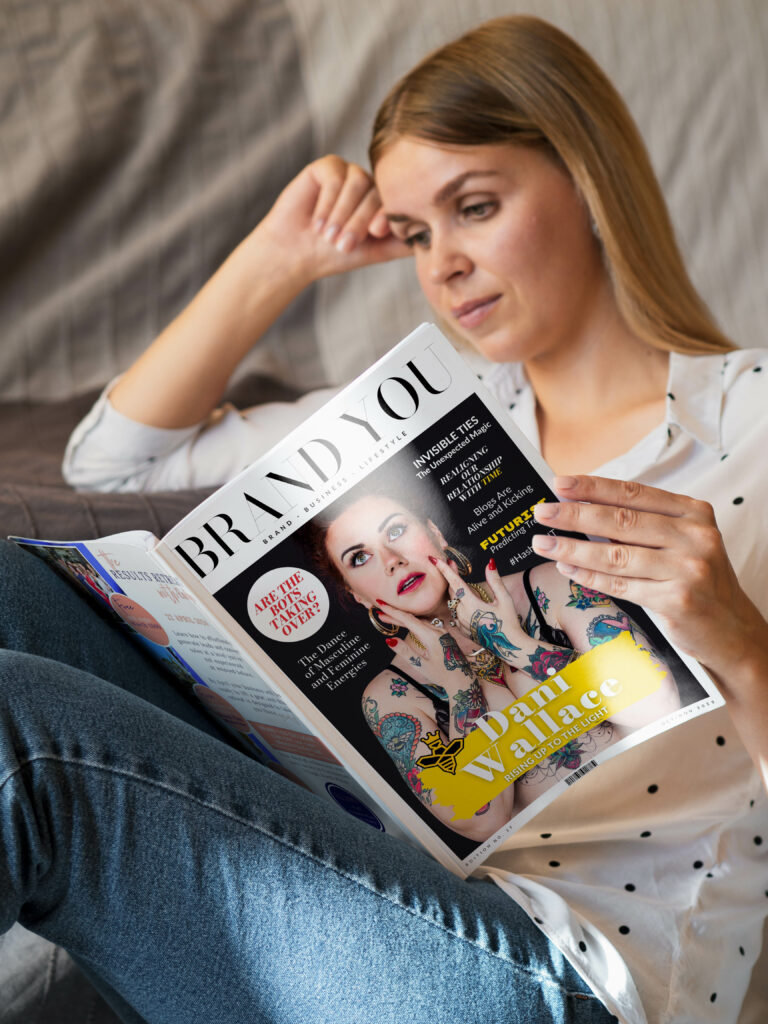 BUSINESS
Gain inspiration, knowledge, and mentorship from esteemed local, national, and global experts and influential figures in the realm of entrepreneurship. Explore a diverse range of subjects including marketing, PR, advertising, social media, digital marketing, finance, sales, law, technology, systems, management, leadership, and beyond. Elevate your entrepreneurial journey with comprehensive insights and guidance.
LIFESTYLE
Navigating the delicate balance between business and personal fulfillment is a journey we understand intimately, especially for female entrepreneurs. We're aware of the impact that the demands of entrepreneurship can have on your well-being. However, when approached thoughtfully, your business has the potential to not only support a vibrant and healthy lifestyle but also foster an environment where you can genuinely thrive. Our team of experts is dedicated to addressing key aspects such as mindset, health and wellness, fashion, nutrition, and beyond, tailored specifically for you.
According to our readers, here are the key benefits to subscribing to Brand You
✔️ To learn and be inspired
✔️ To be part of a community
✔️ To research and network
✔️ To be informed on industry news
✔️ To be motivated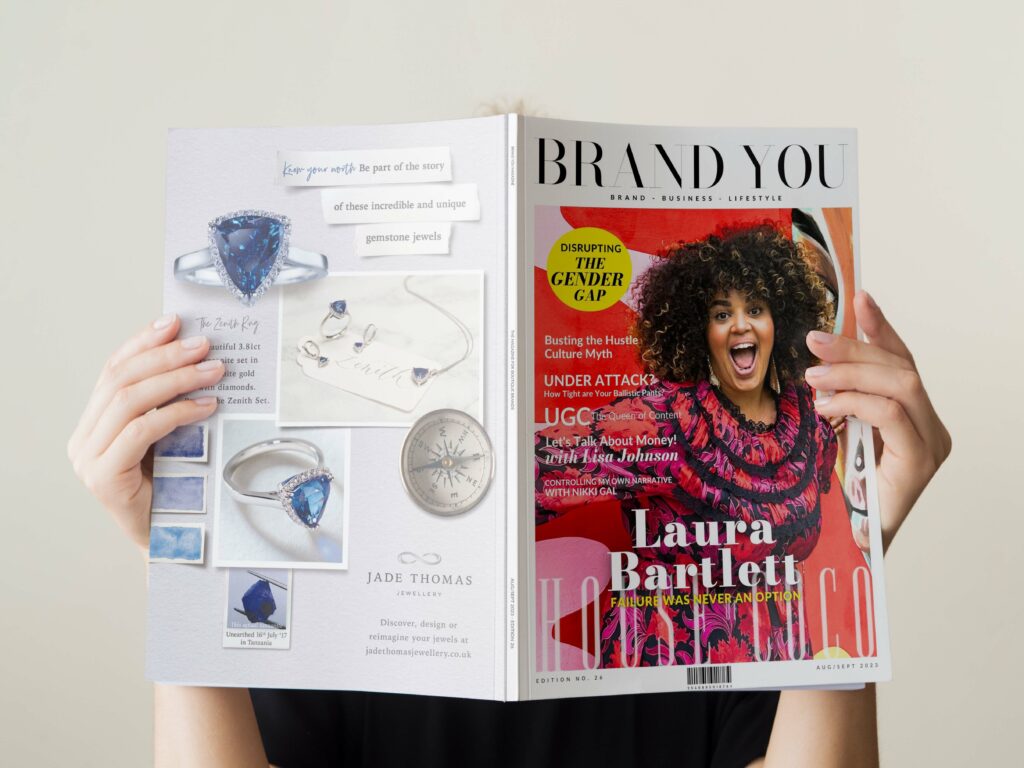 Still have some questions?
01

Which issue will I receive when I subscribe?
As Brand You Magazine is a bi-monthly publication, your subscription will start with the next up-and-coming issue.
02

When will payment be taken out of my account?
Payment will be taken on the same day you subscribed and rolling every two months (or every year for annual subscriptions).
03

Is the magazine eco friendly?
The magazine is printed on the best environmentally certified and recycled paper from sustainable sources and using superior quality, vegetable-based inks. We'll also be using fully recyclable and bio-degradable packaging. Because we care about our future, the planet and all its inhabitants!
04

How do I cancel my subscription?
If you wish to cancel your subscription, simply head over to YOUR ACCOUNT. You may have to reset the password if this is your first time accessing it.  From there, you will be able to cancel your subscription.
04

Can I get a refund?
No, sorry! Due to the nature of our product, we do not offer any refunds.
Choose Your Subscription
Brand You Magazine is a bi-monthly publication.   We produce 6 editions per year.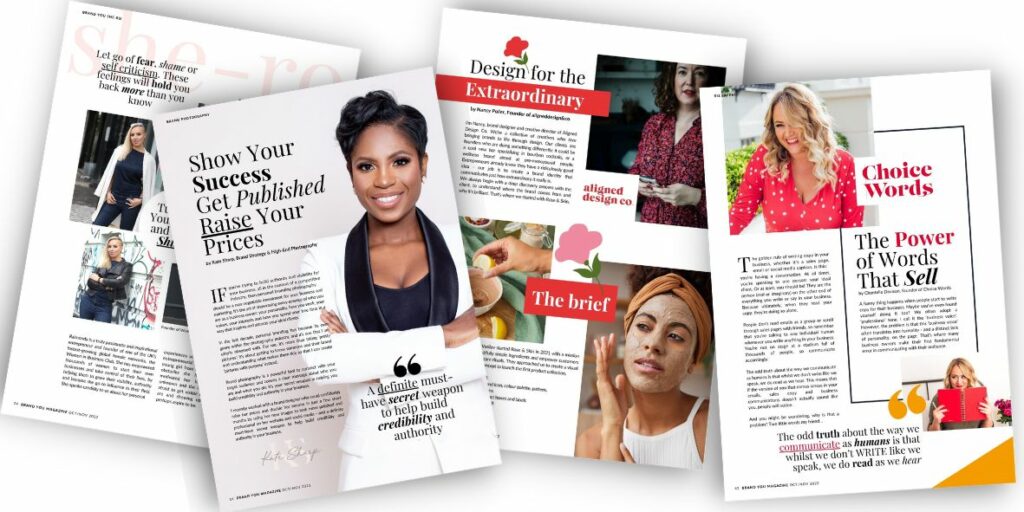 Unlike the mainstream media, Brand You offers an easily accessible PR platform for women to tell their story to an interested audience of over 7,000 small businesses. From our subscribers all the way to our social followers, we promise you will be seen and heard! Visibility is key to growing a successful business and brand. By being featured in our magazine you will;
– Inspire other women and grow your following
– Establish yourself as an authority figure within your market
– Expose your brand to an entirely new audience
– Increase your brand credibility and awareness
– Grow your press & media portfolio
– Increase your SEO
APPLY NOW
Unlock the power of Brand You Magazine to elevate your business!
In just a little over two years, we've emerged as the leading business publication in the UK for dynamic female entrepreneurs, boasting a vibrant community and a staggering reach of well over 10K. Beyond mere entertainment, Brand You is a potent business tool tailored for entrepreneurs like you. As savvy business owners, you understand the impact of strategic advertising. That's why we've made it easy and cost-effective to showcase your brand in our magazine. Whether you're promoting a product, service, event, or launching a book, our engaged readership is eager to connect with your unique offerings. Seize this opportunity to captivate our influential audience and amplify your business presence. Reach out to us now to explore the myriad advertising possibilities awaiting you in Brand You Magazine. Let your brand shine in the spotlight it deserves!
CONTACT US NOW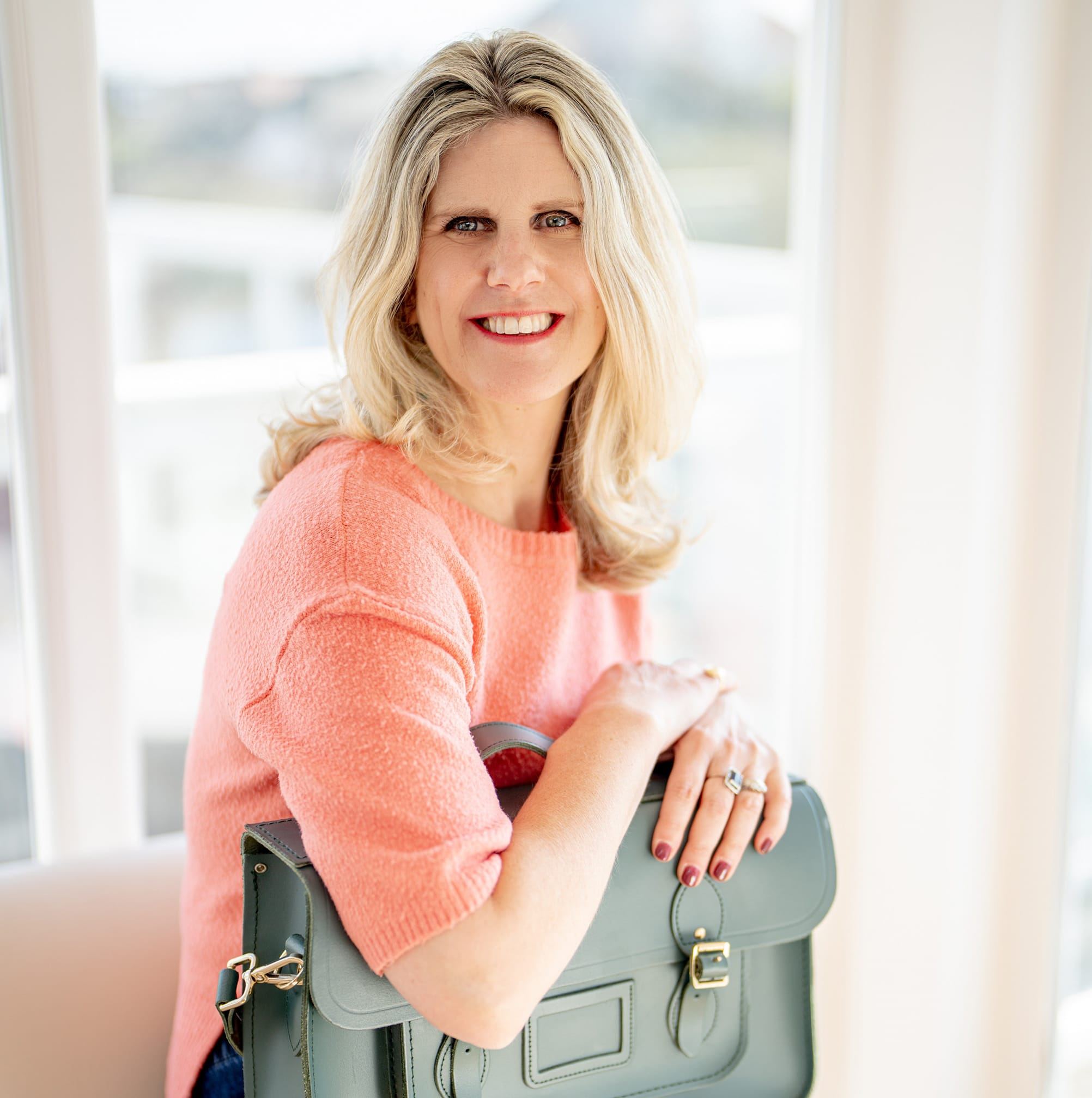 I received my first ever copy of Brand You Magazine last week and I ABSOLUTLY LOVE it! This morning was the first time I had an opportunity to read it without any interruptions. I woke up super early, made myself a cup of tea and curled up in peace and quiet before my children woke up. I loved the articles, so inspiring. Thanks to Brand You I started the morning with a very definite spring in my step and lots of wonderful business ideas buzzing around in my head! Thank you!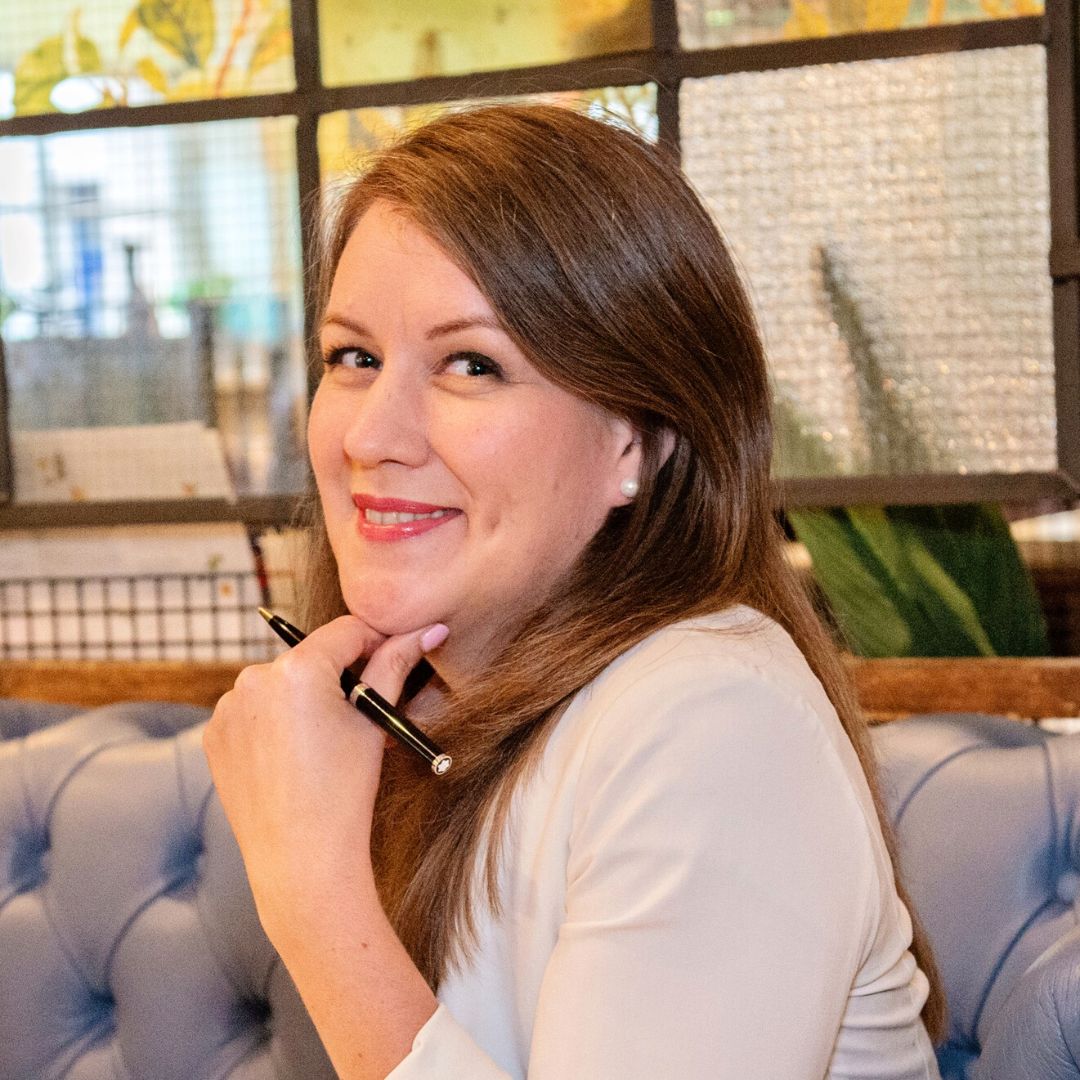 I love Brand You magazine as it features incredible women in business with extraordinary stories. In addition, the information shared by experts is helpful, and you'll always learn something new with every edition.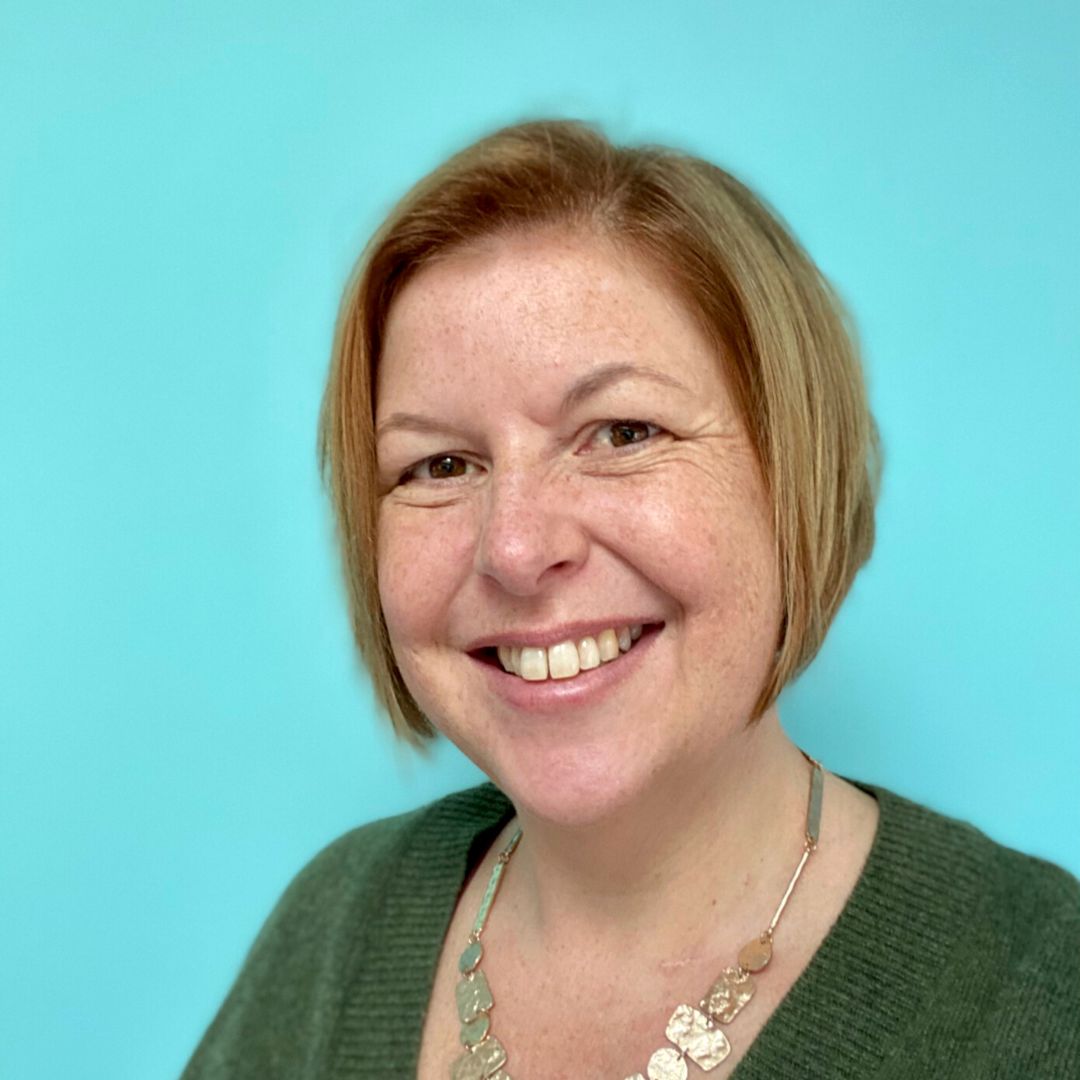 A mixed and varied read showcasing the best of female businesses, with inspirational and action tips to fire up your business.
VISIT OUR SHOP
(Individual Issues Available)
Amanda FitzGerald, award-winning PR Expert, independently reviews our current edition 23 (www.amandapr.com)