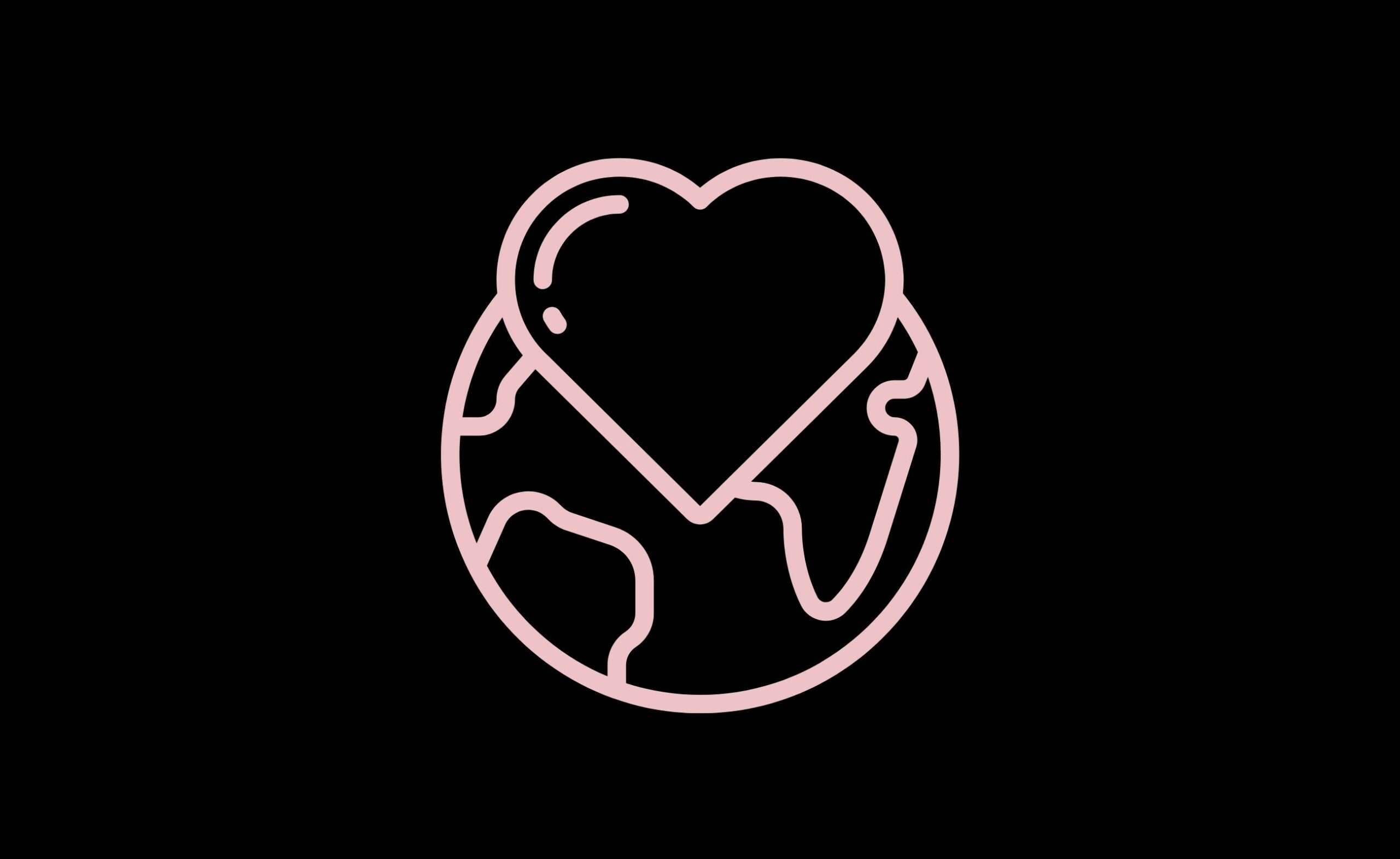 Interview With Jessica Lohmann On Ethical Brand Marketing
We had the pleasure of speaking to Jessica Lohmann of Ethical Brand Marketing. Jessica is passionate about using business to contribute to a higher purpose; be that climate change, women's rights, immigration or wildlife conservation. Together, we discussed how it is not only possible, but vital, to run your marketing in an ethical way.
Brand You: Hi Jessica! I'm so happy to connect. As more marine and animal species become endangered and even extinct, what change do you want to personally bring to the world?
Jessica: To inspire humans to respect all animals and our environment. 
Animals have the incredible ability to keep balance intact. But when we drive other species into extinction, we're breaking a piece of that circle which creates an imbalance in the entire chain, which also puts our own species in danger.
If we only take what we need and replenish what we take while letting nature take its course, we won't disturb the process. 
I envision and am working with others towards creating a world of healthy choices and opportunities for all animals, humans included.
Brand You: When you created Ethical Brand Marketing back in 2018, what was your main purpose and aim?
Jessica: My main goal was to help social entrepreneurs who protect our environment and animals create and implement an ethical marketing strategy. 
One without manipulation tactics such as FOMO, urgency or scarcity tactics which persuade consumers to buy things they usually don't need or want. This kind of manipulation enables excessive consumerism which is one main reason for the destruction of our environment.
Many small business owners don't have a marketing strategy at all; they feel it takes too much time to create. And since they already know how to post on social media, they want to skip the strategic planning and just dive right in, thinking they'll save time and start making money sooner. So, I felt a calling to help them strategically plan for success so that they can make a more positive impact.
Brand You: How else have you managed to implement/incorporate your own strong beliefs & values into your business?
Jessica: I published my first book on April 24, 2019: World Day for Laboratory Animals: Lily Bowers and the Uninvited Guest.
It's the first of a middle-grade eco fantasy series to show kids that they really do have the power and influence to change the world… And save animals. 
As a member of Doctors Against Animal Experimentation, I'm giving back 5% of book profits to help them with their research and work with the government and medical industry.
I'm also teaching an online course called How to Empower your Activist, Environmentally-Conscious Kid in which I give advice to parents who are now facing situations such as these: "Hey mom, guess what? I'm now a vegan and I'm hungry. What's for dinner?"
Brand You: The manner in which companies conduct their business has become the focus of increased public scrutiny, with today's society demanding a more responsible and ethical business community. 
Do you think people understand what ethical marketing means and how it differs from traditional marketing?
Jessica: The word ethical really does mean something different to everyone and what we all need to understand is that no one is 100% ethical. We may be on a shop stop to not buy clothes for a year, but then turn around and post about it on social media using our gadgets that weren't ethically produced by children. 
I personally feel a heavy responsibility to stop and think about my actions and how that affects others. This requires research to find the best solution that benefits all people and our planet. And that's what ethical marketing is all about: To help consumers make a more conscious choice and that sometimes means, recommending a competitor's product or service.
Brand You: Would you say that it is more a philosophy than a strategy?
Jessica: Yes, because as soon as more marketers implement ethical marketing practices in their strategy, this will help change a manipulative marketing industry as a whole.
This will not only help preserve our environment by reducing excessive consumerism, it will also help reduce compulsive buying disorder which causes anxiety, financial debt and stress within families because consumers will think before they buy.
Brand You: Is ethical marketing right for every business?
Jessica: Absolutely. When marketers and business owners think about how their marketing affects others and use ethical practices to help their customers make a more conscious decision, their customers will be happier with their purchases and be more willing to support that company on a long-term basis which is what every business owner wants. It's a win-win situation, for all people and our planet.
Brand You: Do you agree that to achieve their full potential businesses must have a strong sense of purpose?
Jessica: Yes. I believe having a strong sense of purpose should be at the core of your business identity. We're seeing how consumers are steering away from companies whose sole purpose is monetary and how they get turned off when being sold to. By communicating your strong values, you're not only educating your audience about what changes are needed but also showing them how you're helping to create a better world for all.
Brand You: Is transparency key to a successful ethical marketing strategy? If customers can see that your claims or environmental activism are real, would they be more likely to buy from you?
Jessica: Definitely. Society is changing. Consumers, especially Gen Z, are demanding change and taking a closer look at who they're buying from. They want to see transparency within the supply chains, from A to Z. Essentially, they want to know if a company harms the environment. 
It's not just the environmental side of it though, they also want to know if the company pays and treats their employees fairly and if any ingredients are impure and unhealthy. Which puts larger corporations at risk of losing customers if they don't start implementing more sustainable solutions. They're engaging in social programs, but many are failing in their advertising campaigns because the causes they're trying to support are not embedded in their business ethos. 
Customers have to now look at smaller start-ups who are strongly purpose-driven to see how they do it. Fact is, it's easier for a new company to start out with greener solutions than it is to change a broken system. However, they have to otherwise they may not survive much longer. We're also seeing more employees who would rather work for a B-corp than a tradition company. It's this paradigm shift that also makes ethical marketing a must.
Brand You: What advice would you give to a small business owner who wants to move towards an ethical business model but may be worried about the financial investment, not have the know-how or simply the courage to make that move?
Jessica: The key to achieving long-term success is to always keep your customers in mind when marketing and produce products and services that serve them well. 
Don't start by selling your products, start by telling your story. Introduce your values and how you plan to create change with your giving back strategy, collaborations and products or services. 
Show how you can help your customers and how you're working towards the same goals, not how your customers can spend their money this holiday season.
As far as marketing in an ethical way, please visit our pledge on the ethical move to learn how to implement ethical alternatives to manipulation tactics that are widely used and communicated in articles on how to increase revenue across the internet. 
https://www.theethicalmove.org/pledge
Brand You: For most brands, sustainability is still embryonic and what it means to be truly 'green' 'ethical' or 'sustainable' remains up for debate. But what is clear is that consumers are looking for brands that help them make the right choices and provide sustainable options.
Should conscious consumption be the norm where people, brands and governments learn how to participate with the environment rather than just doing less damage to it?
Jessica: If we want to survive and thrive on this beautiful Earth, we have to change the way we live, shop, eat and run our businesses. Humans have the power, resources and knowledge to work with our environment to create a world of healthy choices and opportunities for all life on Earth. 
Having this gift makes us special. And, it makes us responsible. Every dollar we spend is a vote for the world we want to create. 
Every business we run has the opportunity to give back and inspire others to help create necessary change. 
One with no more child labor, sweatshops, animal abuse and testing, dangerous pandemics and harmful pesticides, GMOs and chemicals on the foods, clothes, meds and products we consume.
And a world without poverty and war.
Wow, thank you Jessica for your incredibly inspiring words and advice! If you want to find out more about Jessica and how she works with visionary leaders to create and implement ethical marketing strategies, you can book a free 30 minute strategy consultation – something we would 100% recommend![/vc_column_text]
[/vc_column][/vc_row]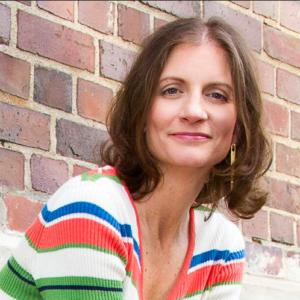 Jessica Lohmann
Ethical Brand Marketing promotes honesty, fairness, and social responsibility to help consumers make a more conscious choice. One that is more humane and kind to our environment and all life on Earth.