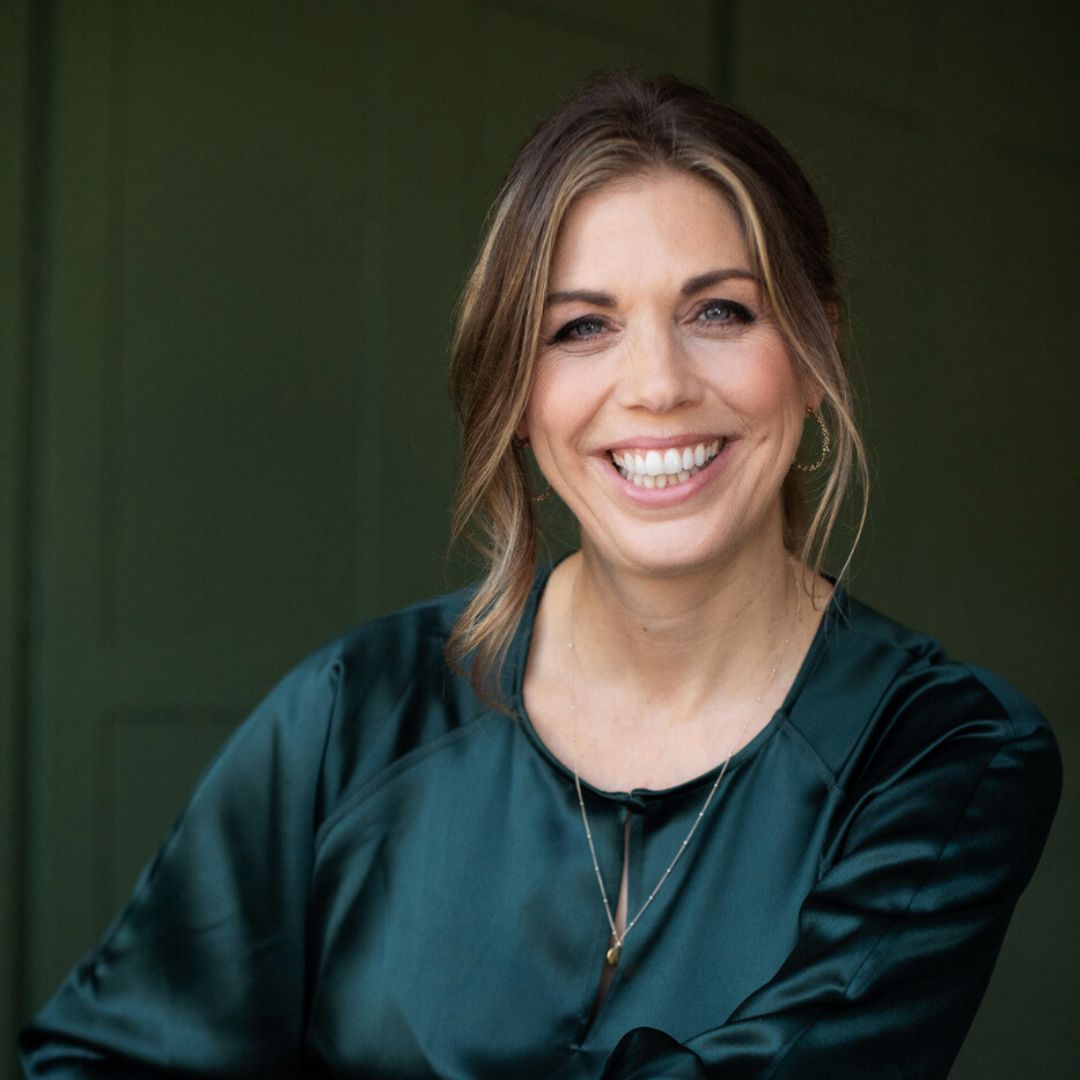 'I was there at the start of the branding explosion'- Interview with Fiona Humberstone
personal
"I joined the company at the height of the dot com boom, I was in the right place at the right time."
Fiona, what were you like as a young girl, say 10 years old. Were you already creative? What were your dreams and aspirations then?
I was really creative! I'd constantly be making things, baking, drawing and writing. We grew up in the New Forest so we spent a lot of time in the woods; climbing trees, making dens and exploring. I also learned to ride horses around that time which became a great passion of mine through my teens.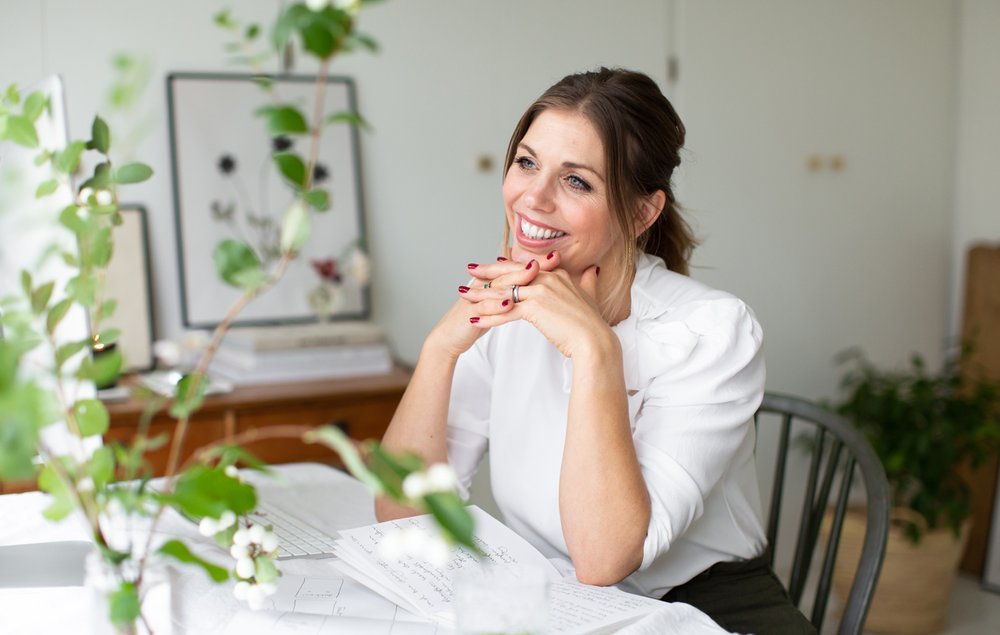 Tell us about the start of your career in the print industry and what opportunities did this bring?
I was so lucky with that job. I joined the company at the height of the dot com boom. We had massive investment, the company was expanding rapidly and I was in the right place at the right time. I started out in Nottingham, where I met my now husband, and within three months, I was moving to London to open my own store. That went really well and three months later, I was promoted to Regional Director at the age of 21. It was a frenetic, fun and crazy time and we all worked incredibly hard. It was there that I caught the branding bug, learned about the power of design and really unlocked my love of teaching. Fast forward three years, we were in talks about opening a New York outpost, I had 30 odd stores and franchises under my remit and was travelling a lot. It was fun, intense and incredibly stressful, but it was all I knew.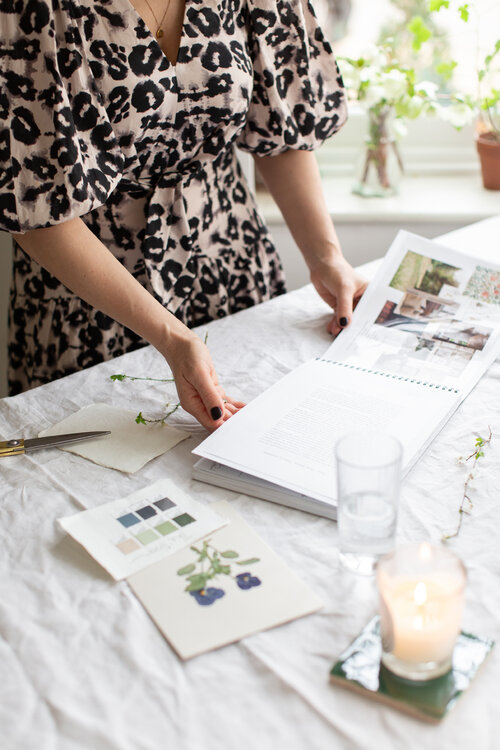 When did you know you wanted to leave this job and create your own business, and why?
In 2003, I discovered I was pregnant with our daughter, Ellie, and after nine blissful months of maternity leave, I returned to work. My employer was amazing in removing the travel elements so that I could work things around my family, but sadly, the most rewarding bits of the job needed me to travel and I quickly felt restless. I think having a baby puts everything in perspective and I felt strongly that if I was going to work, it needed to be something that was rewarding, creative and fulfilling, not just putting food on the table. So I decided to start my own business.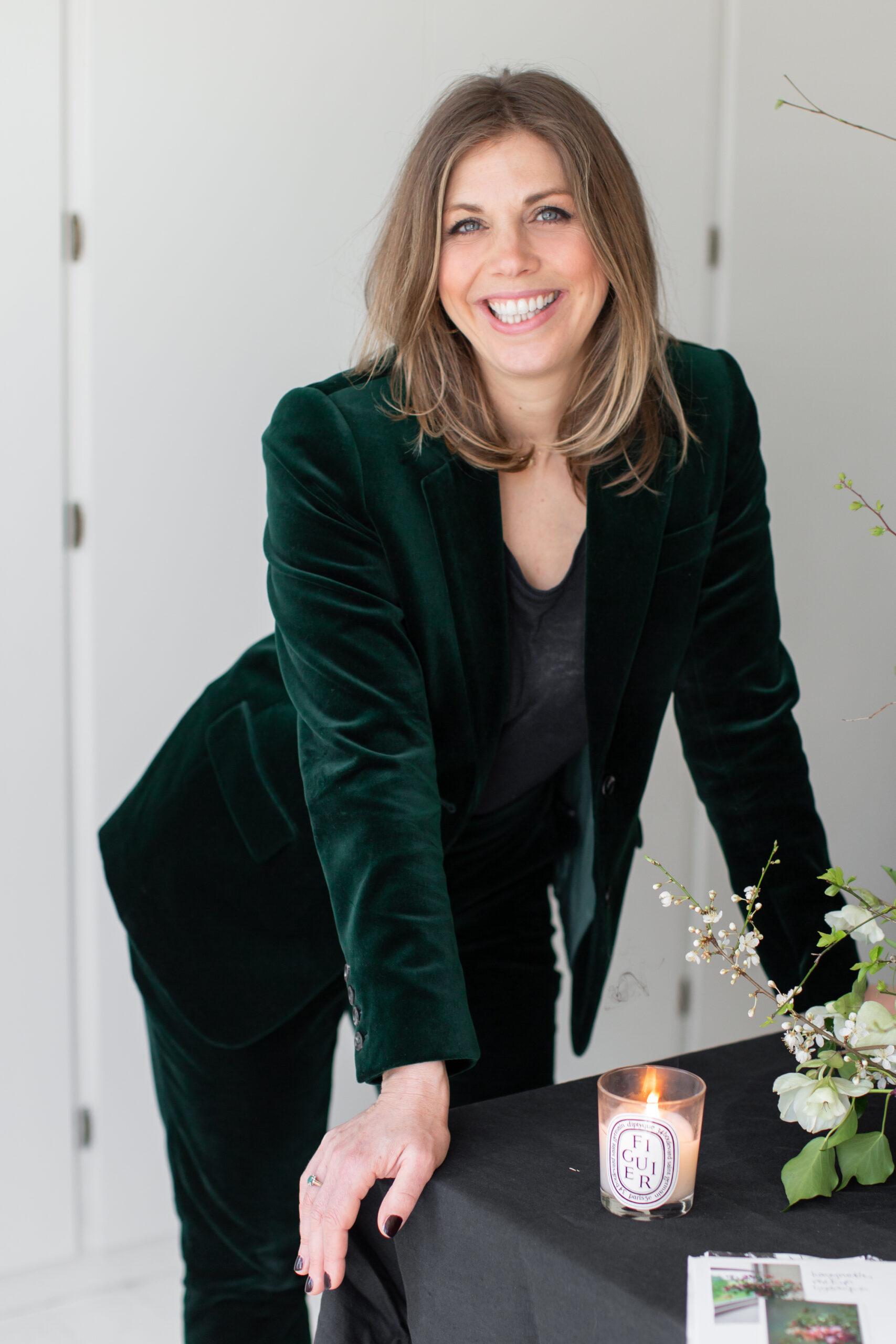 "The real game changer was learning about colour psychology which gave us a solid foundation
to lean into our creative style and push our
own boundaries."
What did the world of branding look like back in 2005?
Things were beginning to fall into place. In 2000, it was pretty non-existent for small businesses. By 2005, I think those smaller businesses were starting to think about needing logos and brand identities and it was wonderful to be at the crest of that wave. I'd already soaked up so much knowledge about branding, design and marketing in the print industry, but by the time I launched my own business, I really threw myself into the practicalities of brand design and absolutely loved it.
Slowly but surely we built out our knowledge – elevating our work, aesthetic and approach. The real game changer was learning about colour psychology which gave us a solid foundation to lean into our creative style and push our own boundaries. We became known for creating resonant, engaging and evocative brand identities and I started blogging about our work, which changed everything. That was when we started to gain work not just locally, but globally. In 2023, that doesn't sound that earth shattering, but back in 2010, it was pretty unheard of. We had a wonderful time creating some beautiful work for some really inspired entrepreneurs and that was when I got the bug fully. I sold my agency in 2012 and had two lovely years off. We renovated our cottage, had a third child and generally enjoyed a slower pace of life. It was blissful!
What led you to create The Brand Stylist?
Once my youngest started nursery, I wanted to get back to work in a way that would play to my strengths and fit around family needs. I wanted to take all the things I loved about my job at my agency and get rid of anything that didn't play to my strengths, and so The Brand Stylist evolved out of that. During my time with the agency, we developed hundreds of brand identities and I gained a solid understanding of what branding could do for a business and how to craft something that would work at a commercial level. At the same time, through public speaking, I'd meet scores of entrepreneurs who had invested in brands that they didn't love and now couldn't change. That made me sad and frustrated on their behalf – I could see that there was a need to educate entrepreneurs about how branding works; and an opportunity to mentor designers through the process of creating more elevated and intentional brand identities.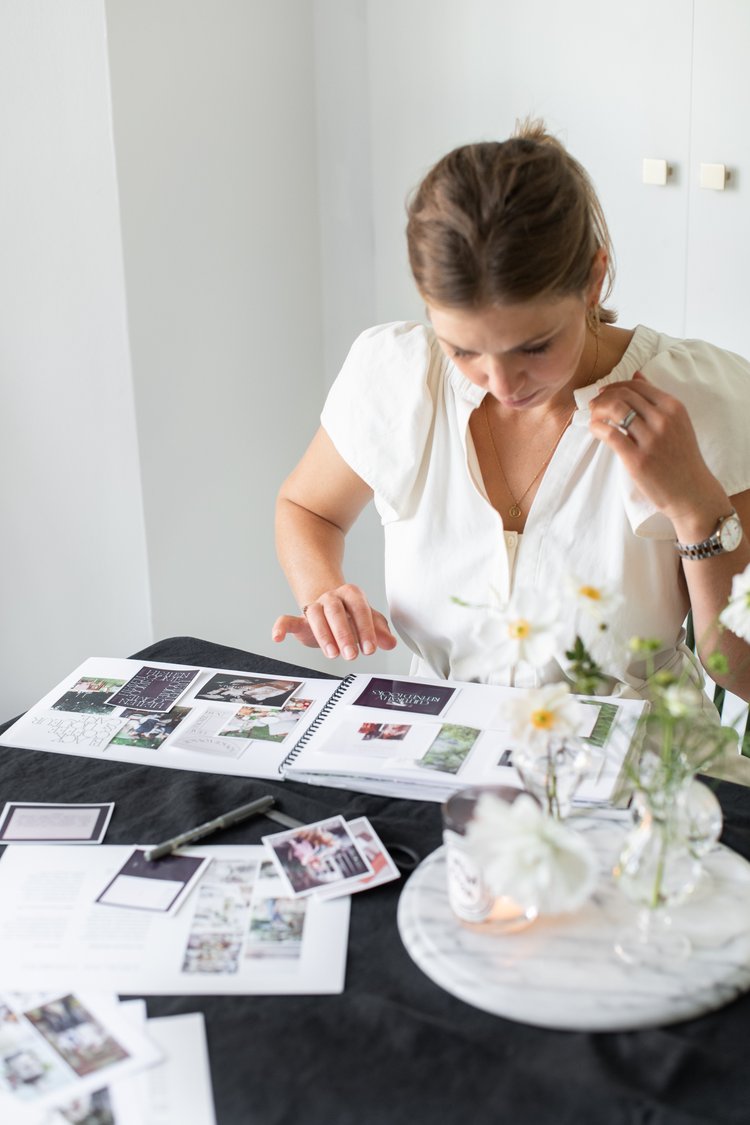 "I'm incredibly passionate about this work being done well because it can have a huge impact on the people I work with."
You've now become an internationally renowned industry leader – what does that mean to you today?
That's very kind! It's not really something I think about often but I'm incredibly passionate about this work being done well because it can have a huge impact on the people I work with. I've grown up with the industry and have a naturally curious mind, so I'm always thinking about how we can elevate a process or refine an experience and I think it's that which propels me forward. Branding can make such a difference to the commercial success of a brand, and the pride an entrepreneur feels in their business, and I love helping people realise that potential.

Who are your role models? Where do you get your inspiration from?
Good question. I'm very internally motivated rather than being led by a role model, so I guess I'm much more driven by creativity, inspiration and a passion for entrepreneurship rather than anything else. I live and breathe design and am very aesthetically motivated so that inspires my work. Last week, I was in Chiswick and walked past a restaurant with the most beautiful branding. I probably wouldn't have looked twice at it on Pinterest but it stopped me in my tracks and had me do a U-turn to go and photograph it for future reference. I'm a real advocate for taking inspiration from all sources, however leftfield. On that note, I take real inspiration from people who do things well. Actor Giles Terrera is a brilliant example of someone who pours so much into what he does and I find that truly inspiring. On a completely different note, I just watched The Spurs documentary and found Jose Mourhinio's commitment to excellence so inspiring. It's pretty lateral but I think that's what makes things interesting, right?
"My children are the reason I do what I do and spending time with them, having the headspace
to be with them
is everything."
How do you stay grounded and relevant with your own values in this fast-moving industry?
My family is a big motivator and grounding force. My children are the reason I do what I do and spending time with them, having the headspace to be with them is everything. Lately I've found that this toxic trend for income boasting has become deafening, especially on social media. It can become thoroughly demotivating and is directly in conflict with my values. Self preservation is everything here – blocking and reporting the ads you find toxic, getting out into nature and creating space. Most importantly, trying to step back into my own sense of purpose, remembering why I'm doing this and staying in my inspiration.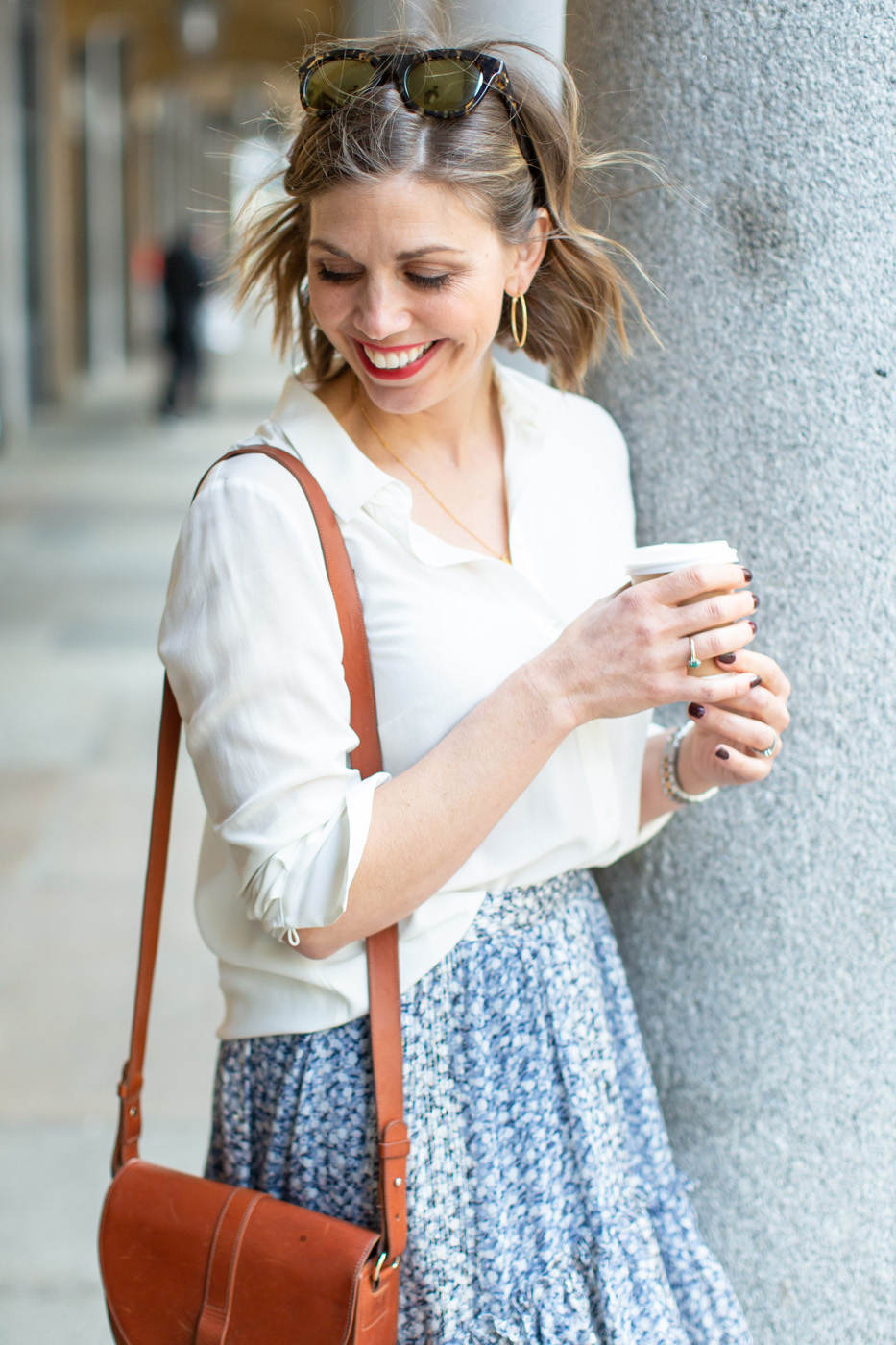 What's your secret to balancing work and life?
This for me is everything and it's about where you put your focus. The kids are my priority so I have hard boundaries around not working during school holidays. Term time is intense, but now they're older, I find I can do more. That said, getting out in nature, finding ways to decompress and nurture my creativity are essential.
What's the next challenge for small businesses?
As consumers, we're so much more demanding of what we expect of small businesses, whereas 20 years ago, we didn't expect small businesses to have beautiful brand identities or compelling websites. We didn't need to be on social media. Things have changed so much and as they continue to change, I think it's about leaning into your magic – remembering (or identifying) what sets you apart and making sure that it's communicated visually. Beautiful brands are great, but beautiful and resonant brands? That's the future…
"I've always focused on adding value, nurturing relationships and treating my clients well."
What impact do you think your books have had for small businesses?
People tell me that they have really inspired them to take a more empowered approach to their brands. I hope that they have helped them approach branding their businesses with more confidence, clarity and creativity. I know that they've also had a big impact on a generation of designers, introducing the colour psychology framework to a whole new audience and helping designers think differently about how they work. Both books were bestsellers – How to Style your Brand for more than five years which makes me so happy to think that a book that was a small seed of an idea has had such enduring appeal.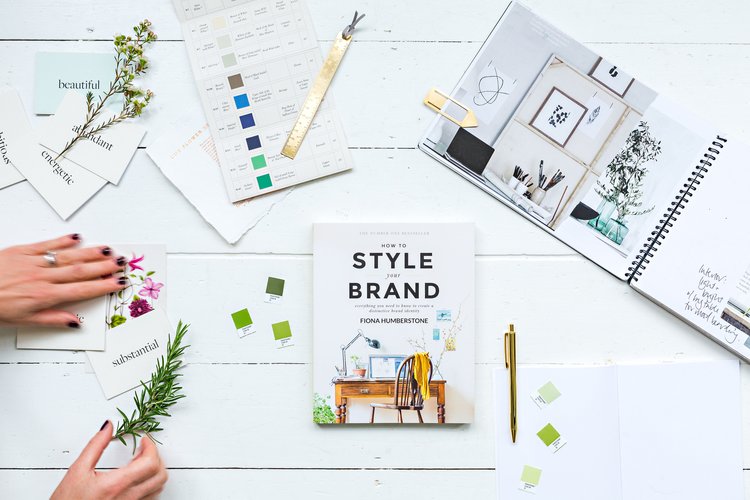 Let's talk about your new podcast. What's the podcast about and why did you launch it?
Style and Substance is a branding and business podcast for inspired and empowered entrepreneurs that I launched with my friend Elizabeth Cairns. We talk about everything from purpose to productivity, colour psychology to creativity, finding your magic, identifying your muse and everything in between. It's a project I've wanted to get off the ground for years and Elisabeth finally had the bandwidth this year to make it happen. We launched in November and haven't looked back. We're just wrapping up Series Three and by the time this comes out, I imagine we'll be on Series Four.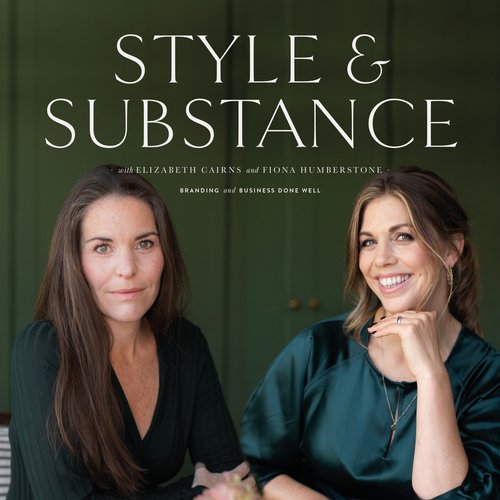 You have built an enormous community over the years – how do you nurture it?
I think that's really the point about building a sustainable business. I've always focused on adding value, nurturing relationships and treating my clients well. It's about connecting on a personal level, focusing on the long game and leaning into the work I do that truly plays to my strengths.
Is there a specific moment in your career that you're proudest of?
Not especially. I don't think there's one specific moment but I'm always grateful for what I've built and I try where I can to celebrate the wins. Publishing the books were great moments and seeing the impact they've had and the opportunities they have created have been amazing. There are so many other moments, projects, clients and trips to be grateful for. I guess ultimately I'm thankful to have created a business that allows me to do so many inspiring things, that challenges me, feeds my ambitions and allows me to prioritise being with my kids in the school holidays.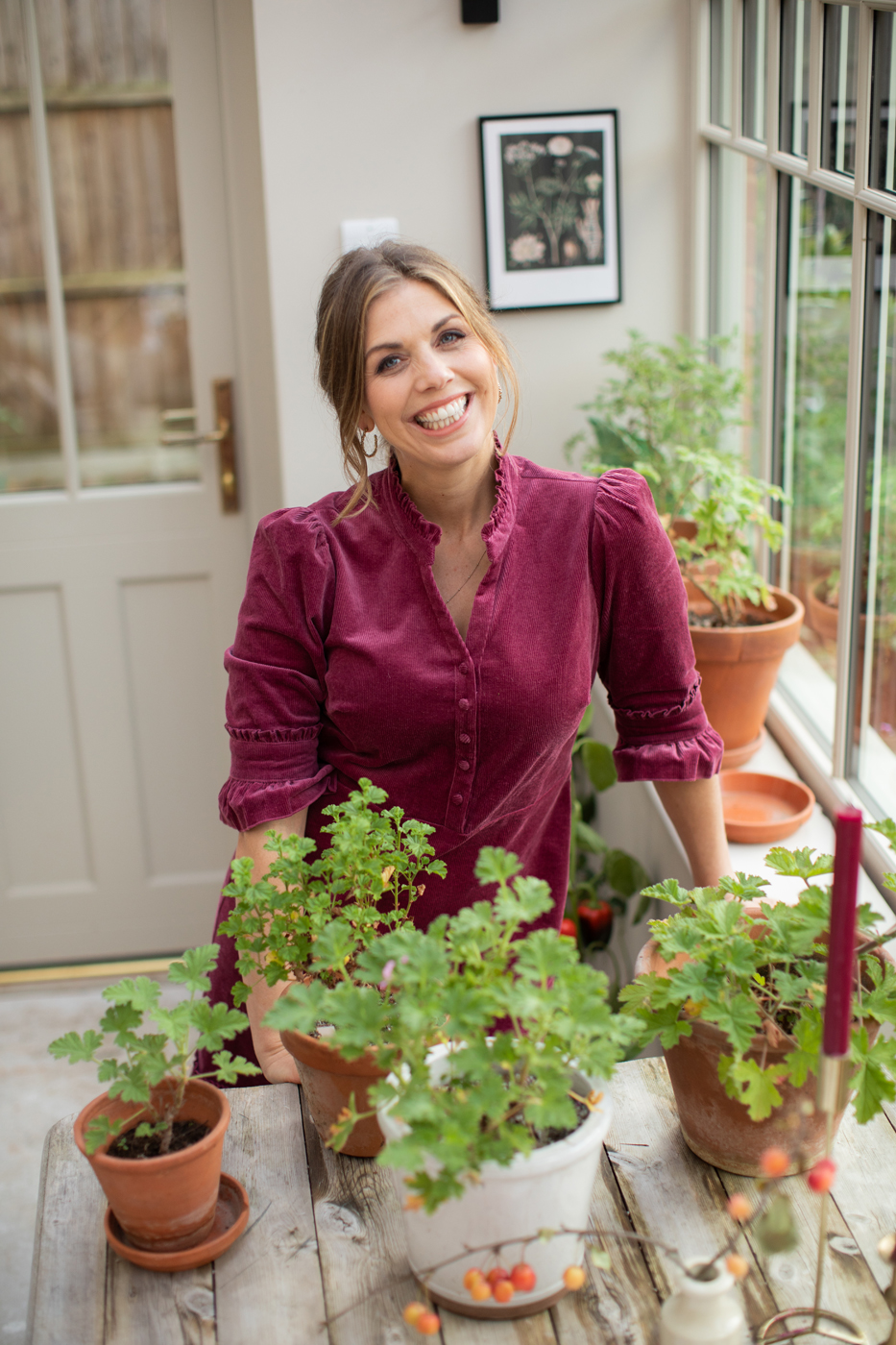 What's next for The Brand Stylist?
I've spent the last two years putting my focus into creating resources for designers. I've developed an in-depth programme that takes designers through the process of creating a really resonant and commercial brand and I've done a lot of mentoring. This year is all about bringing my focus back to the entrepreneurs in my community. I'm looking at what resources I can create for them, trying to optimise my website and signpost clients better. Very excitingly, I'm off to New York in the summer! There is always so much to do and never enough time but my focus is to stay inspired and keep creating.
Let's go back to that young Fiona – what advice would you give her today?
I'd say, it's going to work out all right!
---
Article published in Brand You Magazine – Edition 24
Interview by Olivia Marocco – Editor-in-Chief of Brand You Magazine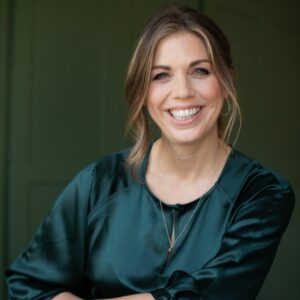 Fiona Humberstone, The Brand Stylist
Brand strategist and founder of the sought-after Brand Stylist workshops and blog, and author of the bestselling How to Style Your Brand, Fiona's inspirational and creative style brings clarity and momentum to every project she works on.
Photos by cecelinatornberg.co.uk
---