Calling all female entrepreneurs and small business owners
Brand You is a one-stop destination for female business owners around the world to come together and create unlimited success in their businesses and their life. We promote a world where creative women are empowered to come out of the shadows and be fearless in their pursuit of creating a successful business and brand. Be inspired by women who have boldly designed the business and lifestyle they always craved… Are you ready to do the same?
– THE BRAND YOU EXPERIENCE –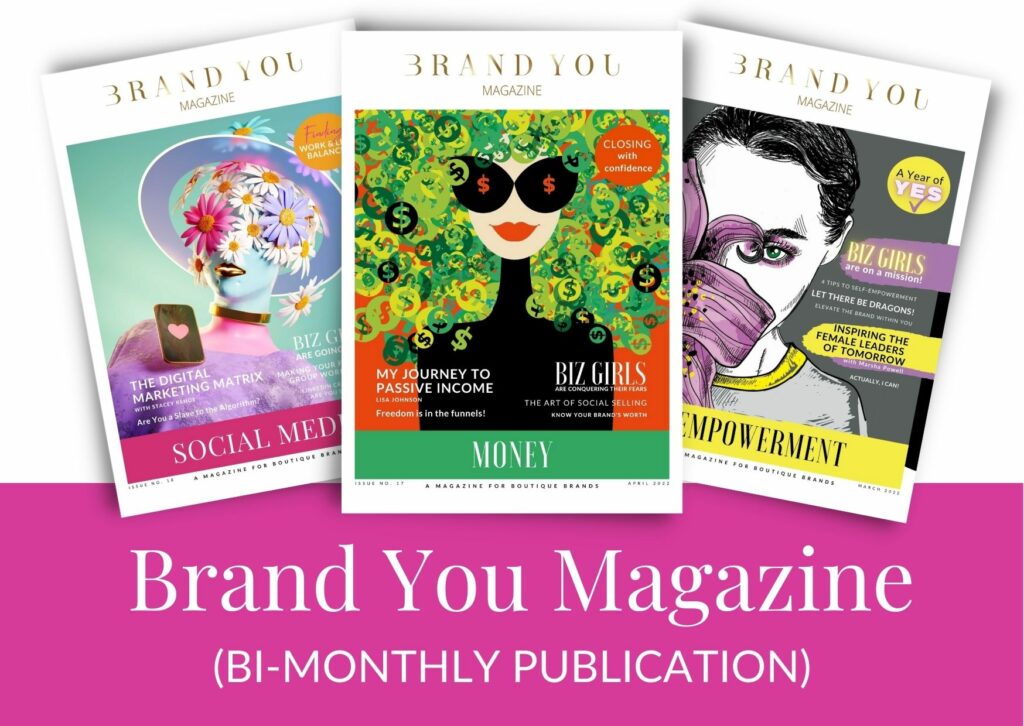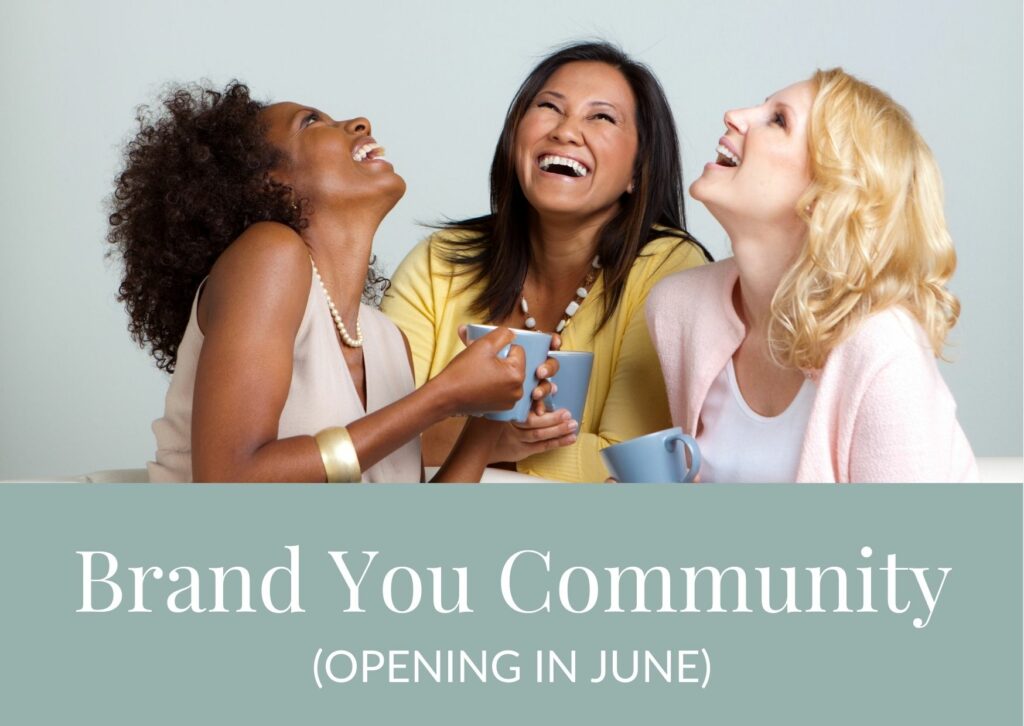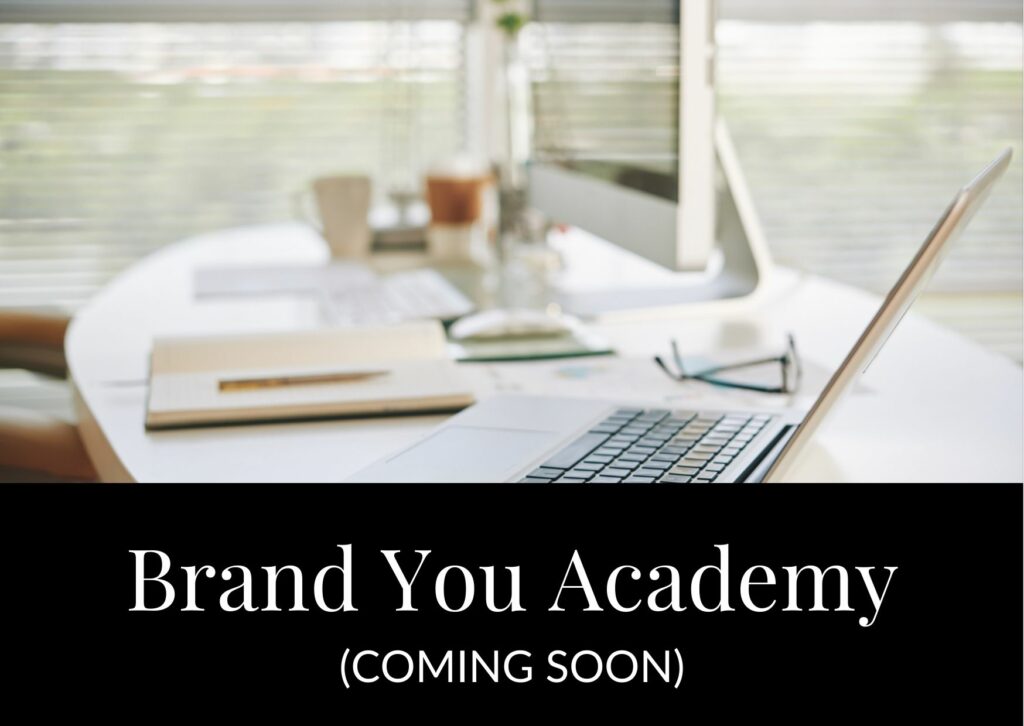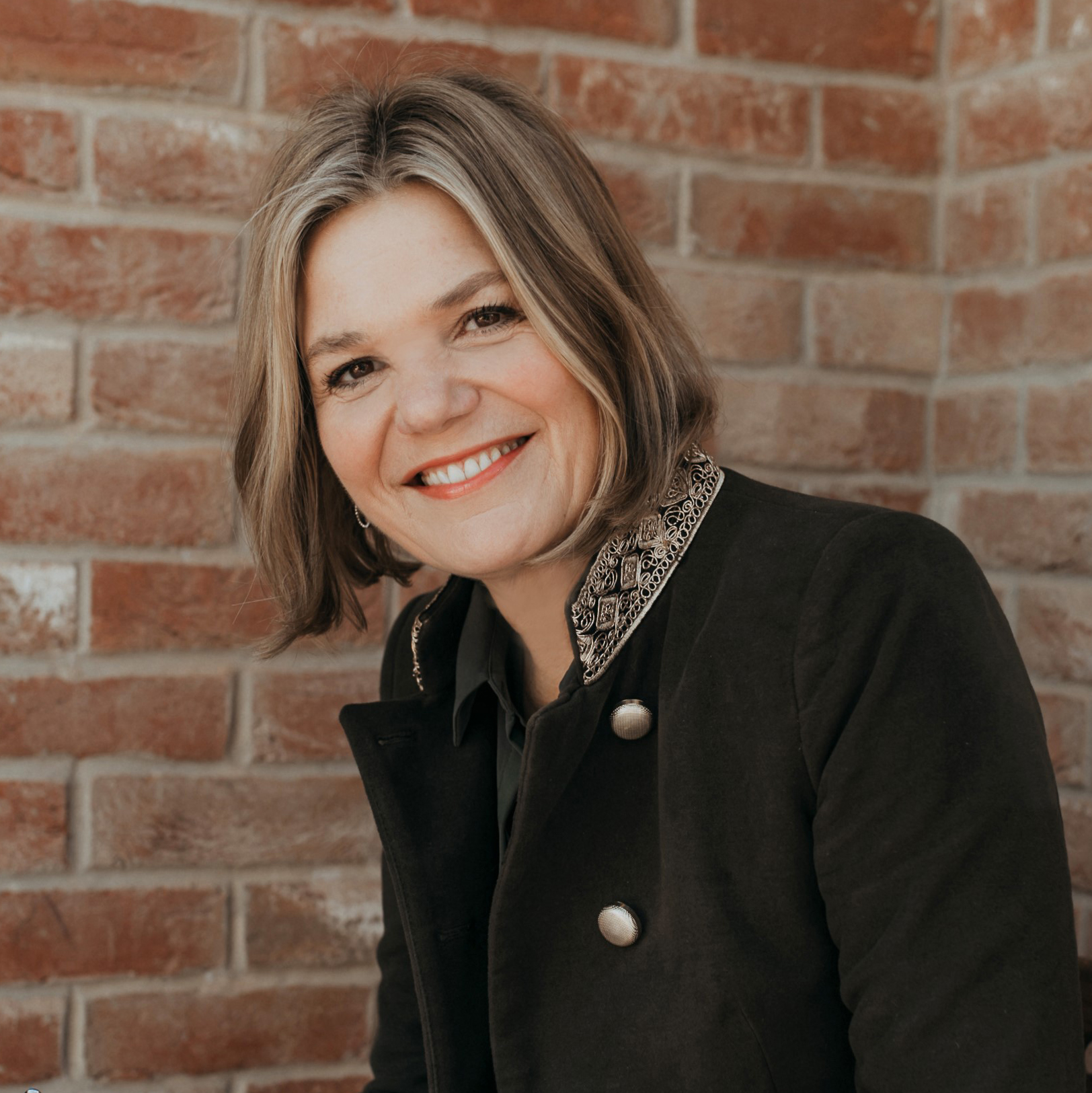 Brand You magazine is refreshing, it is unlike any other business magazine out there. A celebration of women and business - it's a great read, artfully created and thoughtfully edited - well done.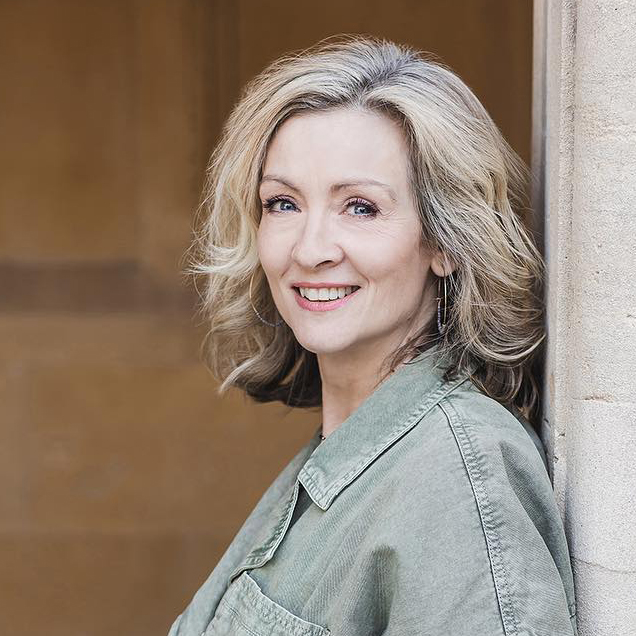 All the articles are really inspiring and honest, I love that Brand You covers a range of different business areas and industries, with tonnes of insightful tips and advice too!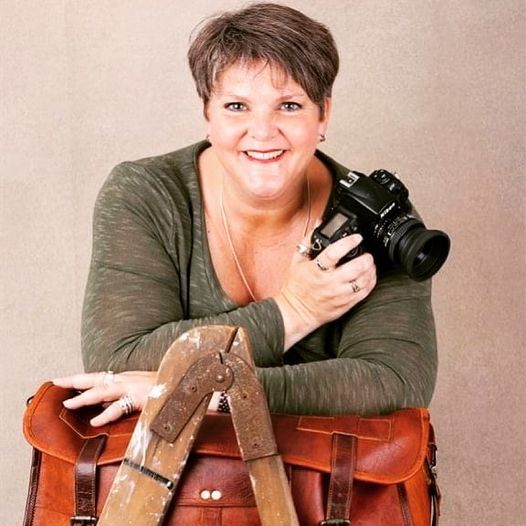 Brand You is turning into a fantastic resource for my business! It's relevant, engaging and a bible for how to show off my brand in the right way!

You just found your tribe, your vibe and your guide!
Here you can grow with passionate and creative women just like you. We share the journeys of businesswomen and entrepreneurs from all over the world, and in all kinds of business. 
Be inspired by their stories as you build your business and lifestyle around all those incredible ideas that keep you awake at night (yeah, we get it too!).
Make your goals come into sharper focus. 
But Brand You Magazine doesn't just inspire you. You get actionable, practical guidance on all areas of growing a business and brand that reflects who you are, inside and out. 
– ANNOUNCING THE NEXT ISSUE –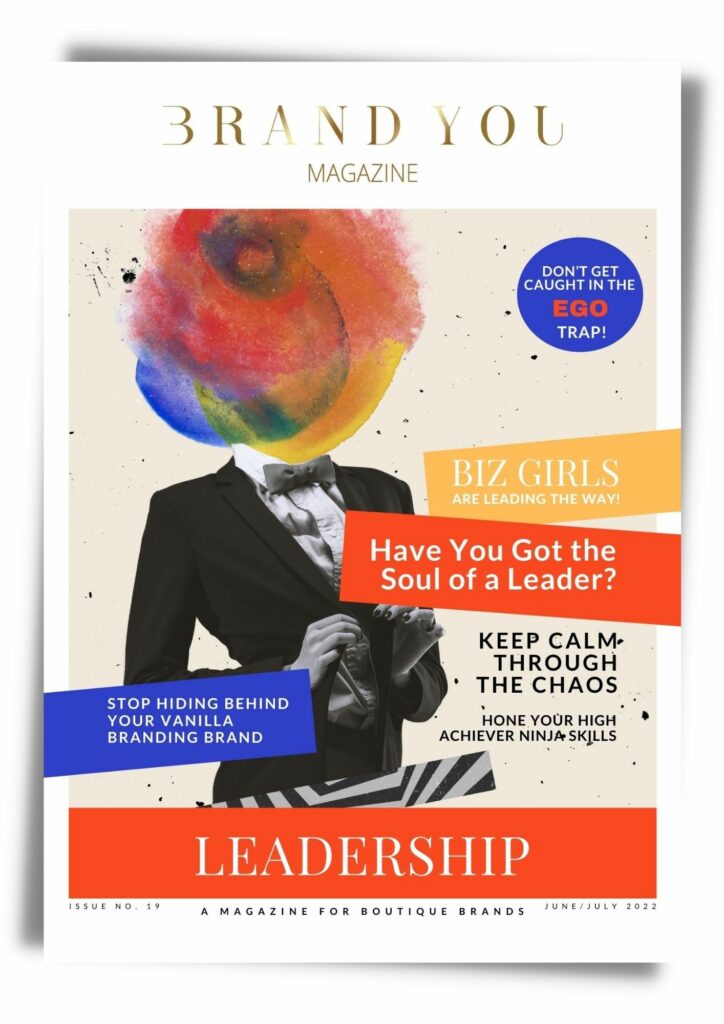 Edition 19 – Leadership
Issue June/July
Out in June
It's been said that leadership is doing the right things and management is about doing things right. Quite honestly, as entrepreneurs, we have to be BOTH and that can get confusing since these roles require different skill sets. Leaders instil their vision in others and motivate them to take ownership of their part. A great manager, on the other hand, is tasked with making it happen by using the vision to guide them on execution. How can we juggle all these hats? That's exactly what the experts in this issue of Brand You Magazine are here to do, by helping us to stretch and act in different capacities and to learn skills that we might not have or master. They will offer us insights into what successful leadership really means, how to build a great team and teach us how to adjust our mindsets to think more strategically about our actions, analyse the implications of our decisions, and so much more.
FEATURING
Stop hiding behind your vanilla branding by Gemma Storey // Brand expectations V reality by Rachel Overall // ……… by Andreea Tufescu // Organise your team structure – Canva Corner by Marie-Louise O'Neill // Brand You Insider by Emma Downey // Keep calm through the chaos by Jenni Field // Biz Girls are leading with the way with Clare Mannall & Debbie Gilbert //  Hiring for growth with Pippa Birch // What's up with Suze by Lucy Dowson // Scaling-up: Are you ready? by Julia Aspinall // The power of outsourcing by Rebecca Newenham //How to hone your high achiever ninja skills by Kelly Chandler // Accountability rocks to get results fast! by Niki Matyjasik // Beyond Business by Dawn Beth Baxter // Lead yourself first: The rest will follow by Nicole Louise Winer // Have you got the soul of a leader? by Joanne Sumner // Are you a good manager to yourself? by Lisa Conway-Hughes //Don't get caught in the ego trap! by Mary Gregory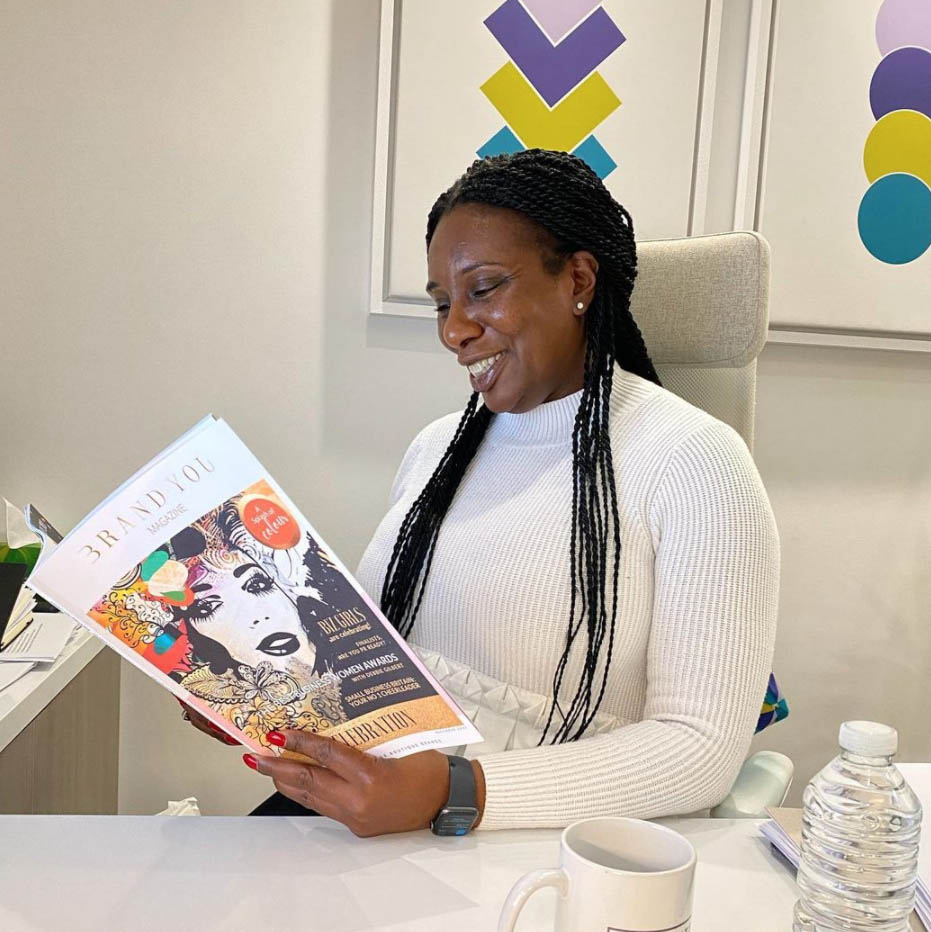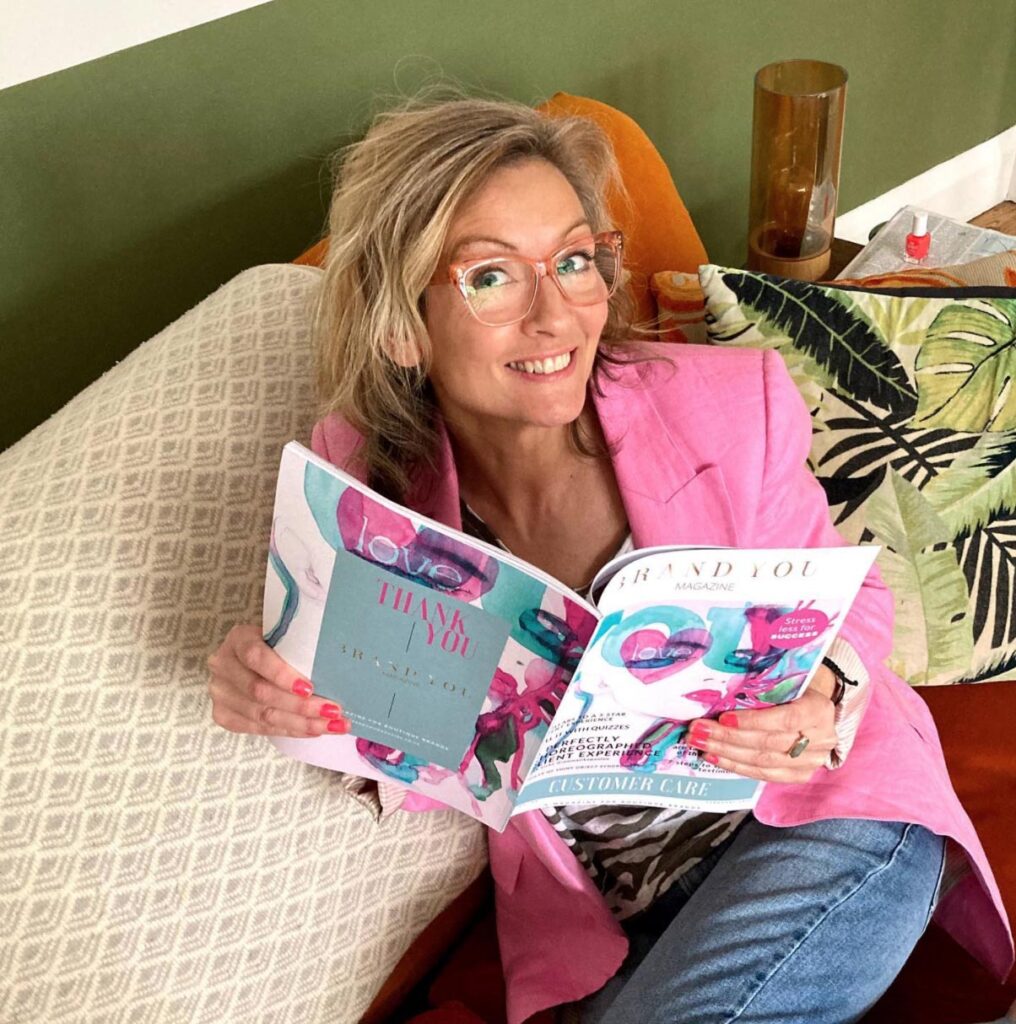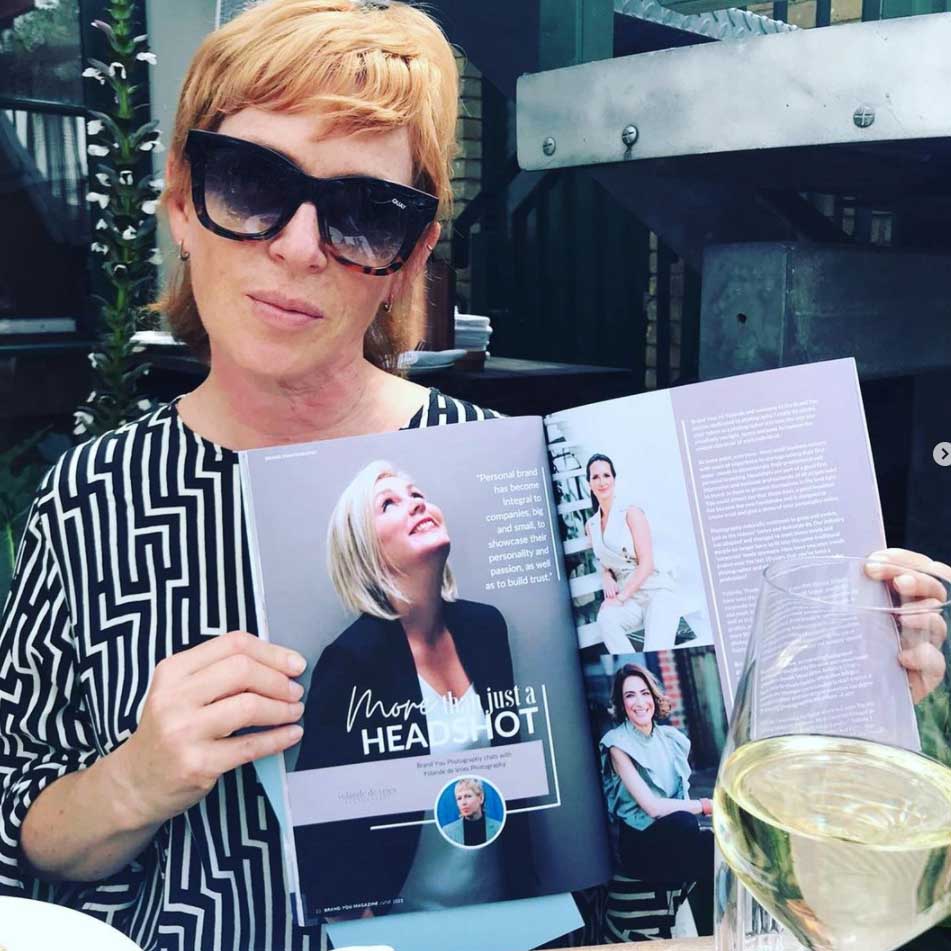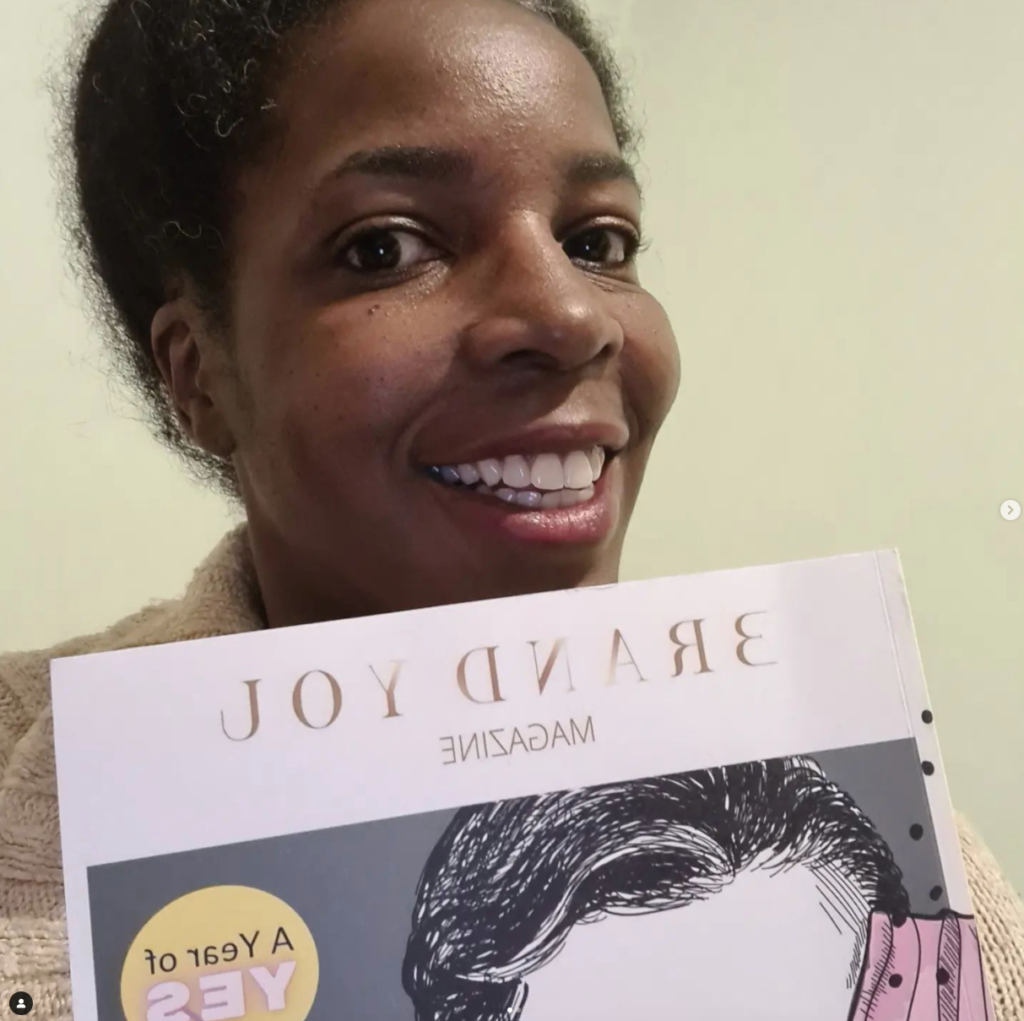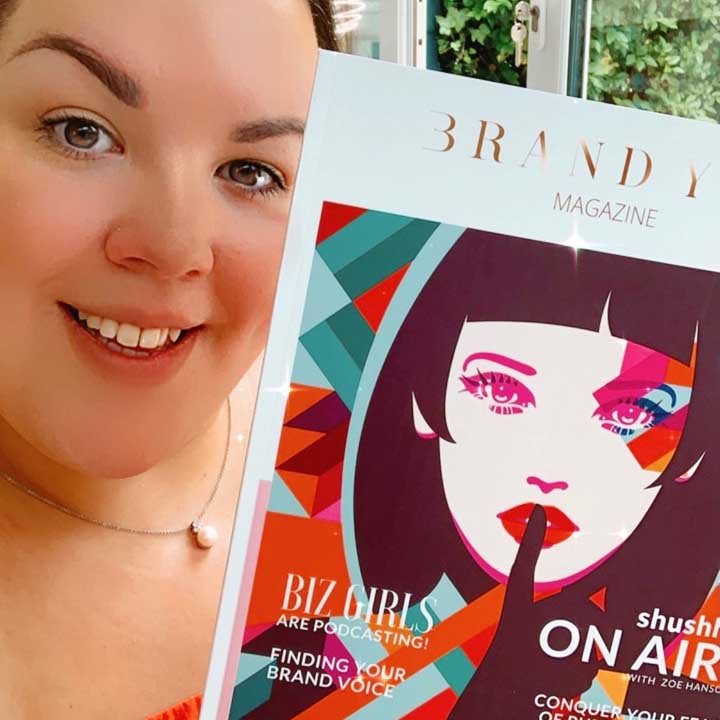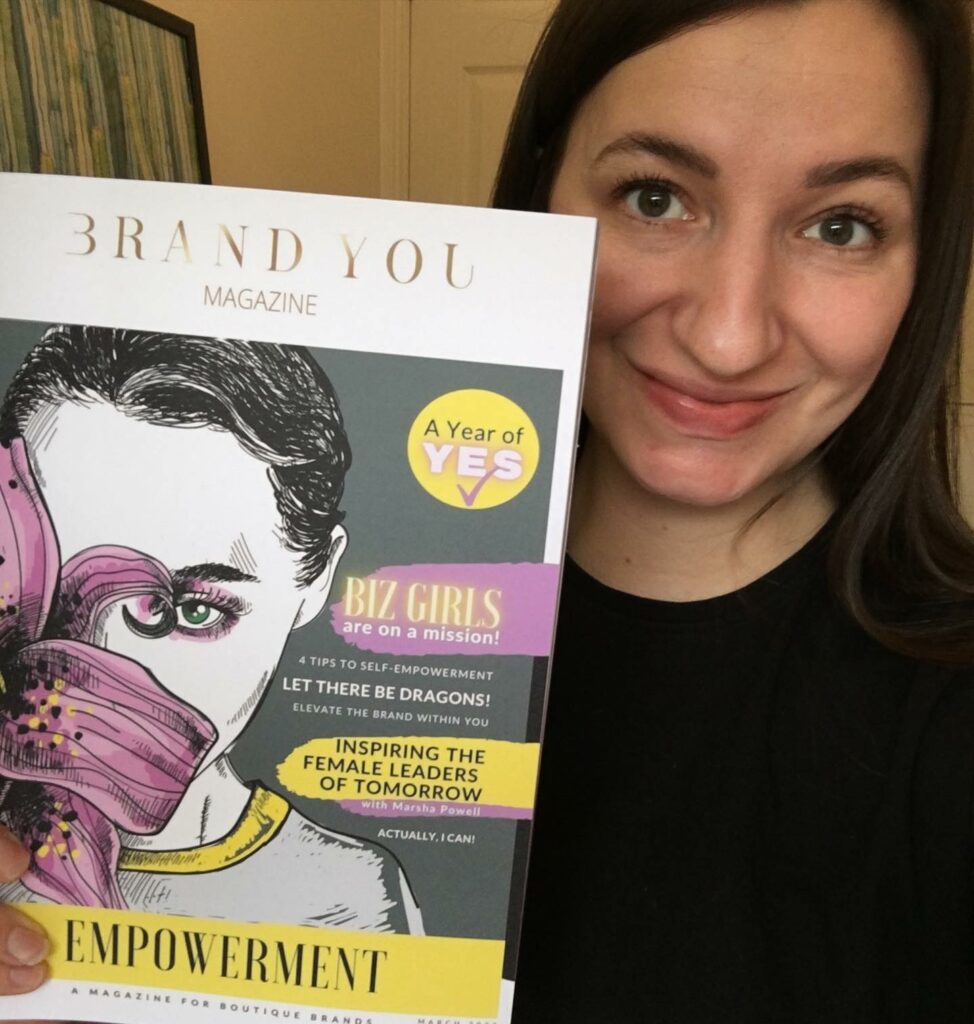 Want to be to kept up to date with the launch?
Sign up to our newsletter and join our community today! With each newsletter, we'll announce the new magazine edition and its amazing contributors.  We'll highlight our readers, new guest blog posts, share upcoming events, news, competitions and special offers from Brand You…and much more!
You'll be all "hold everything, the Brand You Newsletter has arrived!" 
– Over On Our Blog –
Strong women empower strong women. Get tools you need to rapidly level up your brand, business and lifestyle.
Fast actionable tips, inspiration from some of our best contributors, and all the most important news from both the Brand You Team and the world of business are waiting for you over on our blog. Go on, grab a cuppa, have a read and get inspired!
Submit a Guest Blog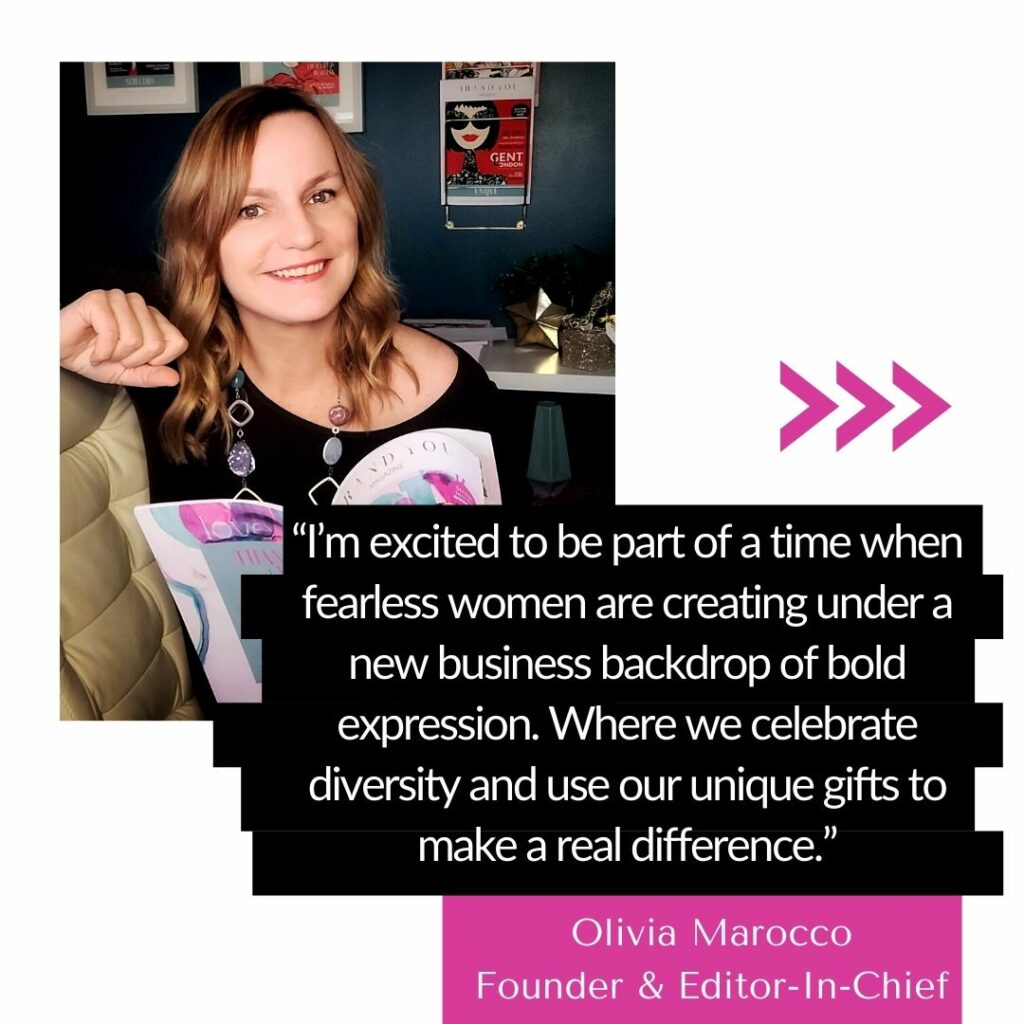 The Best Business Woman Awards 2022
Brand You Magazine is delighted to be involved in the Best Business Women Awards 2022 sponsoring the Marketing & PR category.  It is part of the magazine's ethos to promote the rise of female entrepreneurs in the UK and to support the achievements of so many talented businesswomen who are making a mark in the business world.
Our founder, Olivia, will also be part of the judging panel this year. To find out more about the awards and the categories, click here! 
Entries close 8th June 2002 – 5pm.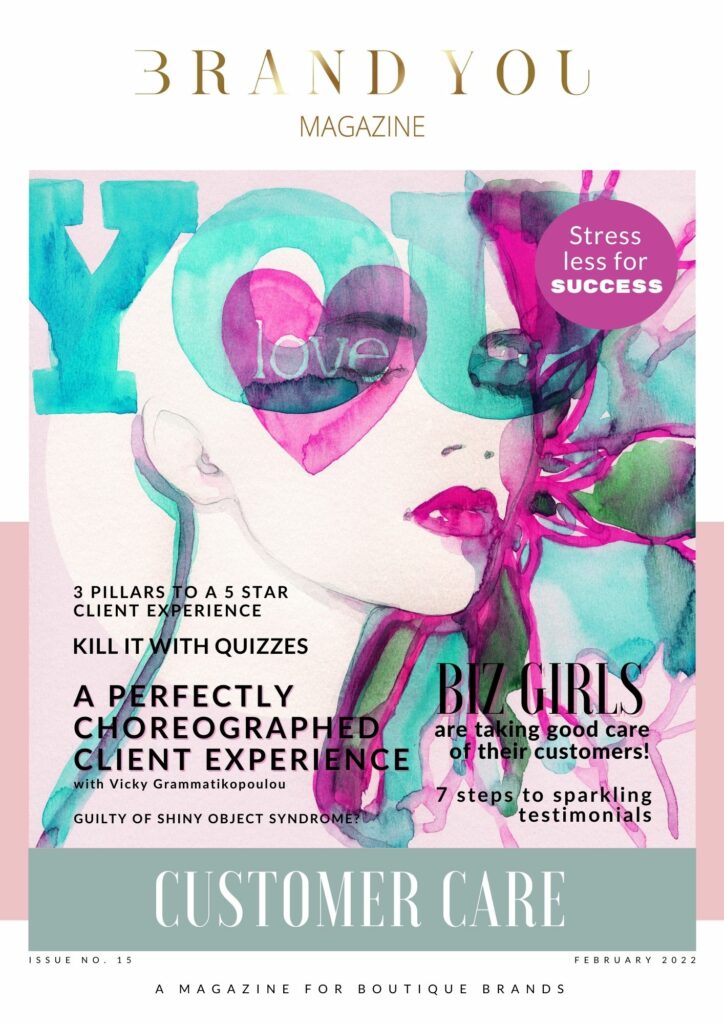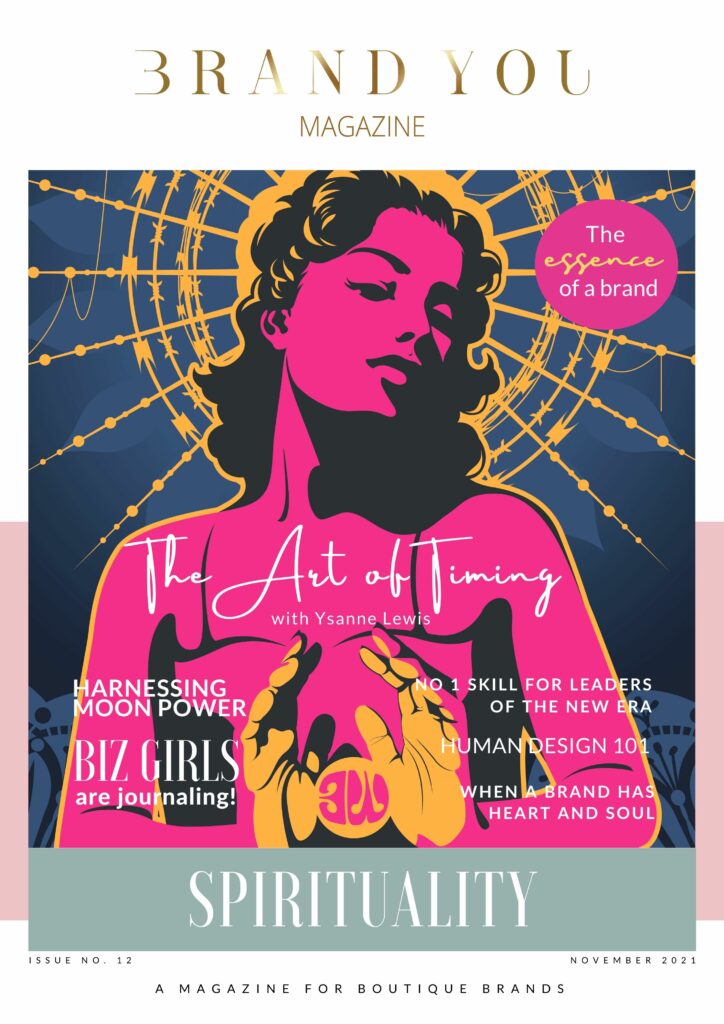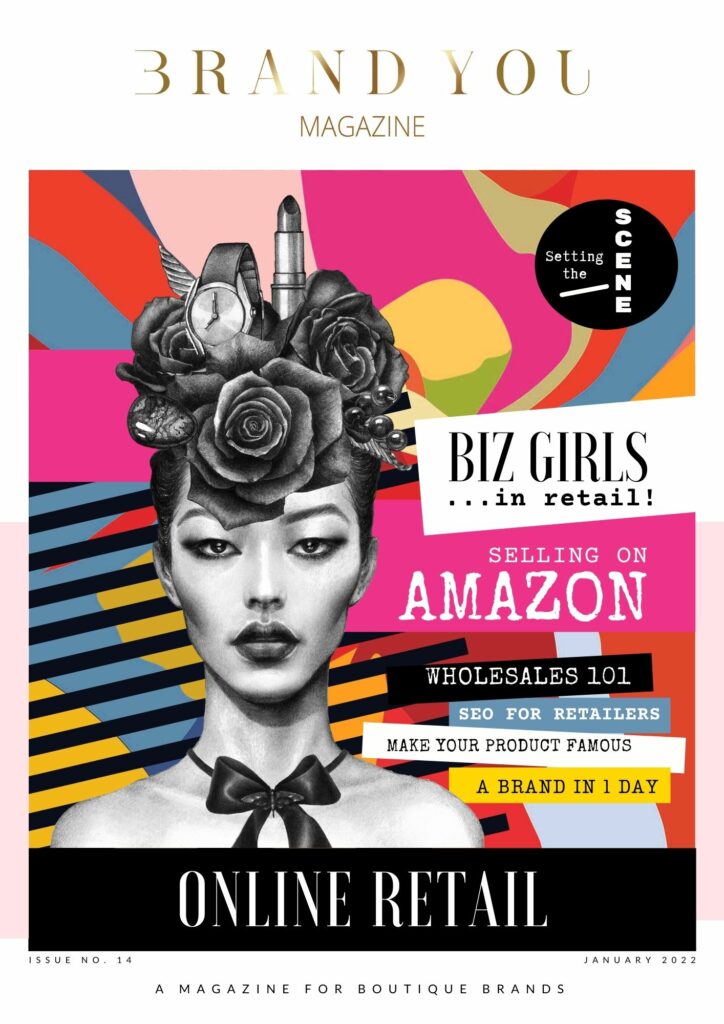 Visit our online boutique and shop for individual issues (Print & Digital)
– WITH SPECIAL THANKS TO OUR BRAND AMBASSADORS –