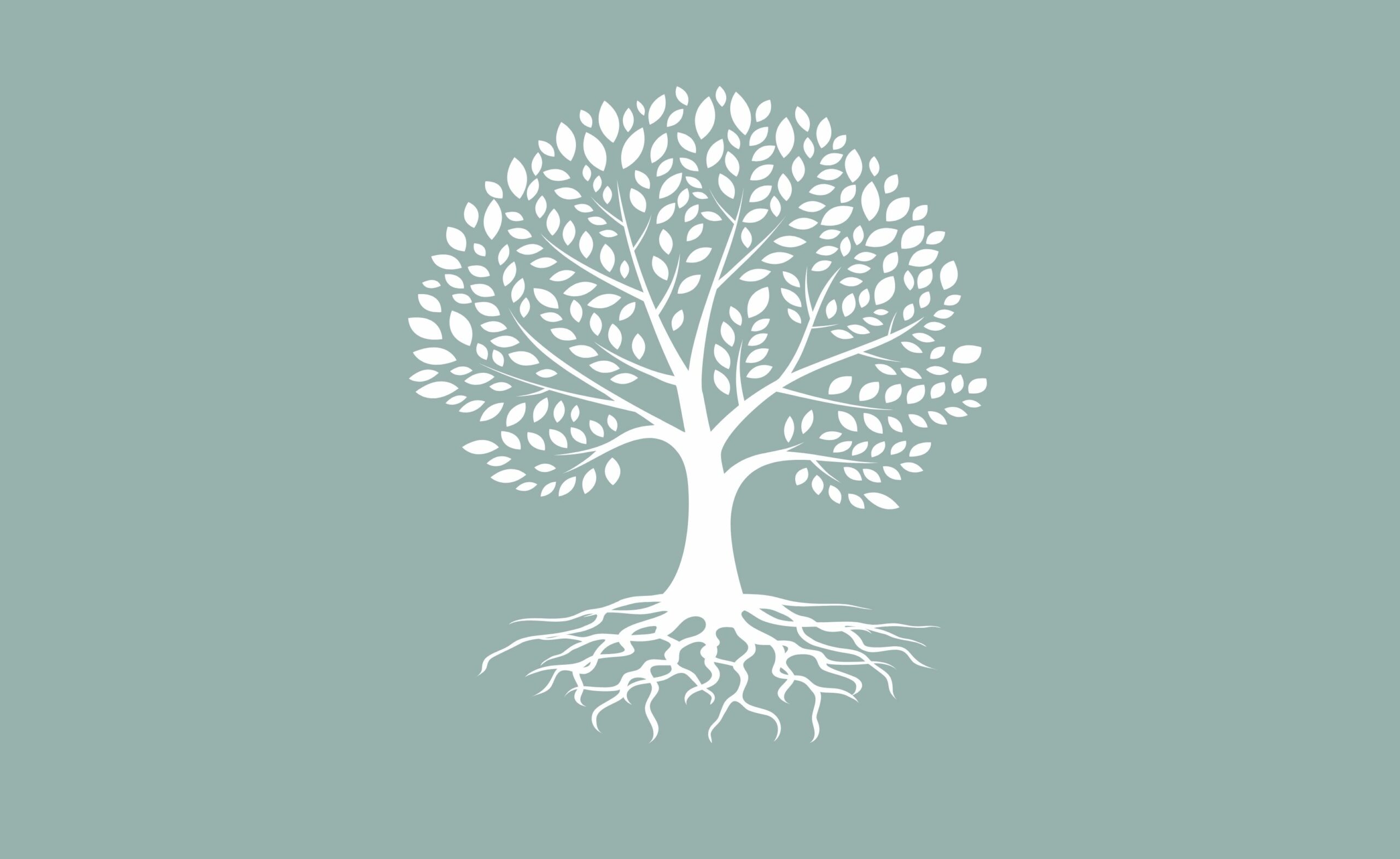 Why Your Brand Needs Strong Roots To Grow And Florish
Do you dream of creating an authentic brand that can flourish and grow? If you do, then your brand needs to be more than just a logo, colour palette and fonts.
Many entrepreneurs fall into the trap of starting a business without creating solid brand foundations in their rush to get to market. But to create a brand which really thrives and makes your heart sing, you need to dig deep and establish strong roots first. Growing the 'know, like and trust' factor through a deep understanding of your very core will help you make emotional connections, build a loyal customer base and enable you and your business to blossom.
What could happen if you had clarity and focus about every decision you made? The confidence to be more visible? If you stopped wasting time creating ineffective content? How amazing would it be to talk confidently about what you do at network events?
How much could your business grow when you truly connect with your brand?
To achieve that, you need to have all the pieces of the branding puzzle in place, but it can be confusing. Researching 'Branding' online will send you down a Google rabbit hole of conflicting advice and overwhelming content. Who is right? How does it all fit together? What do you do first?
We know how that feels because we've been there and had to rethink and rebrand as a result. It's time consuming, frustrating and expensive and we wish we knew then what we know now.
Because of this, we've pooled our years of design and visibility experience and created a simple process of brand building which enables entrepreneurs to really dig deep, connect with who they are and weave this into their brand strategy and visuals. Our purpose is to save you stress, confusion and wasted time and grow a beautiful authentic brand which you can be both proud of and confident in.
We're outdoor girls at heart so it's fitting we looked to nature as our inspiration! Thinking of your brand as a blossom tree with established roots deep below the surface sending life and energy through a strong trunk which enables your brand to flourish and grow is a perfect analogy. Here's how it works…

BELOW THE SURFACE – YOUR BRAND ROOTS
You need to dig deep to uncover the elements which are the very core of your brand and will influence everything you do moving forward.
SEWING THE SEED
Brand purpose – What is it that you do over and above just making money? What will be the driving force and connecting thread behind every decision you make? What really lights you up inside and makes you LOVE what you do?
Vision – Where do you want your business to be in the future? Figure this out and it will give you focus and a goal to work towards. You'll then be able to ask yourself, is this 'thing' going to help me get to my dream destination?
Mission – What commitment will you make to your customers every day in order to get to your vision? This can be an idea or a feeling which will help guide the actions of your brand. Here's some examples. Costa: "To save the world from mediocre coffee." Butternut box: "We're putting the food back into dog food because we think dogs deserve better."
Brand Goals – Identify what your brand goals are to keep you focused, for example, is your goal to build a community or promote you as an expert?
BRAND HEART
Then you need to understand who YOU are. When you start a business as a solo entrepreneur your business organically takes on your personal brand. You'll naturally use your own tone of voice, display your characteristics, values, beliefs and image. These will authentically seep through everything you do digitally or in-person and should be woven through your brand visuals so the real you can shine through. In doing so, you'll naturally attract people who are drawn to your unique brand because they either relate to you or are inspired by you.
POSITIONING
Understanding where your brand is positioned in the marketplace will help you create the right messaging which emotionally connects with your ideal audience and makes them want to find out more. The online space is crowded and knowing HOW your brand is different will get you noticed.
Your dream customer – Who are they? What do they need? How do they feel? Put yourself into their shoes and visualise their life through their eyes. It's so much more than just demographics.
Competitors – Research who they are, understand the gaps in the market and carve your own path.


Differentiator – Understand how you are unique from the rest.

The value you provide – Think about the functional, monetary, social and psychological value you offer as this will help you focus on your customer's actual needs.
ABOVE THE SURFACE – THE TREE TRUNK
All trees need a strong trunk to hold up the branches so they can reach for the sky. Your brand roots enable you to define who your brand is, who your audience is and how you are different. Now you can use this information to create strong, robust messaging using your unique brand voice which acts as the basis for all your communications on-going. Invite your audience into your brand story but make it all about them – they are the hero; you are the guide. This is the perfect time to choose a brand name and tagline which really reflect your brand.
THE BLOSSOM
Now is the time to work on your brand visuals (you can see how much work a lot of entrepreneurs miss out!). Use your new knowledge, or properly brief your designer, to create a visual brand identity which is completely in-line with your brand roots and speaks to your audience.
Don't miss this opportunity to communicate as much of who you are as possible. The colours, fonts, style and imagery you select should reflect your brand roots and communicate the feelings that you want your audience to have when they come across your brand's touchpoints. This is where the tangible magic begins!
THE BRANCHES
The tree branches represent growth; how you create an authentic digital and physical brand presence. Your brand roots should influence the social media platforms you choose, which products and services you create, how your marketing and PR plan evolves, how your website is designed. Staying strong and consistent across every touchpoint is essential if you want to flourish.
Final thoughts
When you become clear about what lies at the core of your brand, everything becomes easier. Your brand roots will enable you to create a checklist that you can run everything you do by to ensure that you remain consistently on-brand. All your business decisions will become clear. You'll have the confidence and clarity to create the right content for your dream customer and get visible. You'll LOVE what you do!
No more headaches. No more confusion. Just a confident clear path to your destination. You, your business and your brand will thrive and blossom.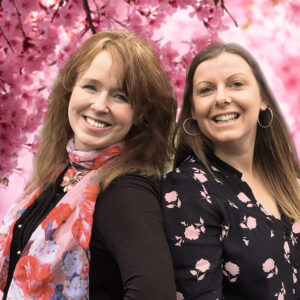 JILL PRYOR & EMMA COLLINS
Brand Designer & Strategy Mentor
Jill Pryor and Emma Collins co-founded Blossom Lane Creatives to help women build beautiful, authentic brands, find the clarity and confidence to be visible and reconnect with their business. Brand Design I Strategy Mentoring I Creative Marketing Mentoring I Empowerment Coaching